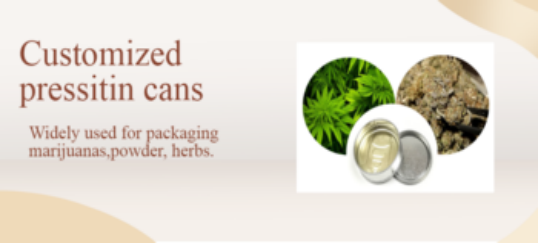 Cali tins and labels are a popular type of packaging containers, its small and sophisticated design make it become a special tin for medical Cannabis. It is a 3 pieces of a food-grade tin can, suitable for packaging food.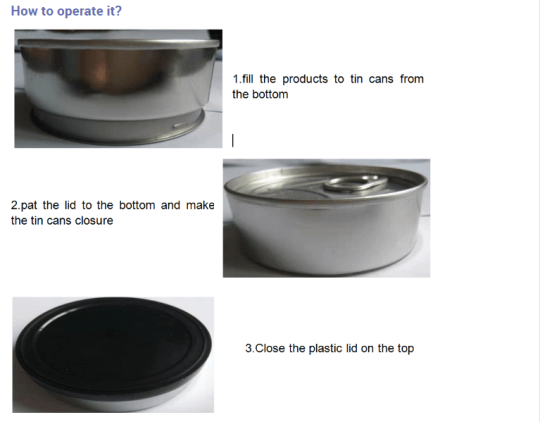 Our Cali tins are great for things that need to be stored and/or preserved. Things such as Dry Flowers, Dry food, Nuts, Confetti, Socks, Limited edition products.
Our Cali tins and labels are extremely high quality and professionally made.
They are high gloss stickers, not the cheaper paper label alternatives.
We also remove unused vinyl around the labels to make them super easy for you to peel off.
We laminate the Cali tins and labels to triple their life span and durability.
Waterproof: We use solvent ink not water-based. People use the same products for shop windows and vehicles. UV resistant, Scratch proof. High definition print for amazing color depth on our Cali stickers.
The adhesive on our Cali tins and labels is very strong, so we won't peel off without help. Professionally cut by machine – Not scissors.
Our focus is to make the best quality Cali labels available.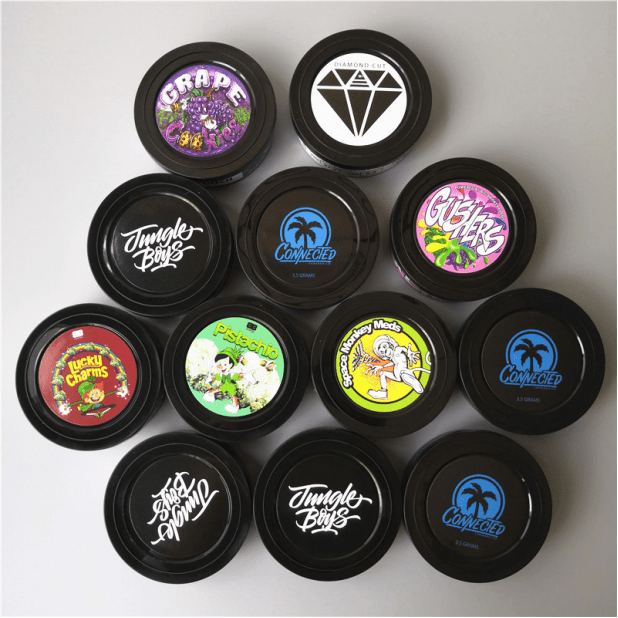 We charge a flat fee for shipping your whole order, according to your location.
Different sizes are available, this is the size list for your reference:
| | | |
| --- | --- | --- |
| Size(mm) | Diameter(mm) | Height(mm) |
| NO.1 | 73 | 20 |
| NO.2 | 73 | 23 |
| NO.3 | 73 | 45 |
| NO.4 | 66 | 19 |
| NO.5 | 66 | 27 |
| NO.6 | 66 | 35 |
| NO.7 | 66 | 40 |
| NO.8 | 66 | 58 |
If you are interested in us, contact us now to get more detail! If you do not find the products you want, you can click another website: www.qimingpackaging.com. Or you can send the mail: mail@qiminggroup.com
https://www.qiminggroup.com/wp-content/uploads/2020/04/image-14.png
243
538
qiming packaging group
https://www.qiminggroup.com/wp-content/uploads/2016/12/qiming-packaging-QM.jpg
qiming packaging group
2020-04-16 11:34:50
2020-12-08 16:25:43
Cali Tins And Labels