In human daily life, candles are often used. Although the development of electricity is now perfect, the unique effect of candles when they are lit has not been eliminated by humans.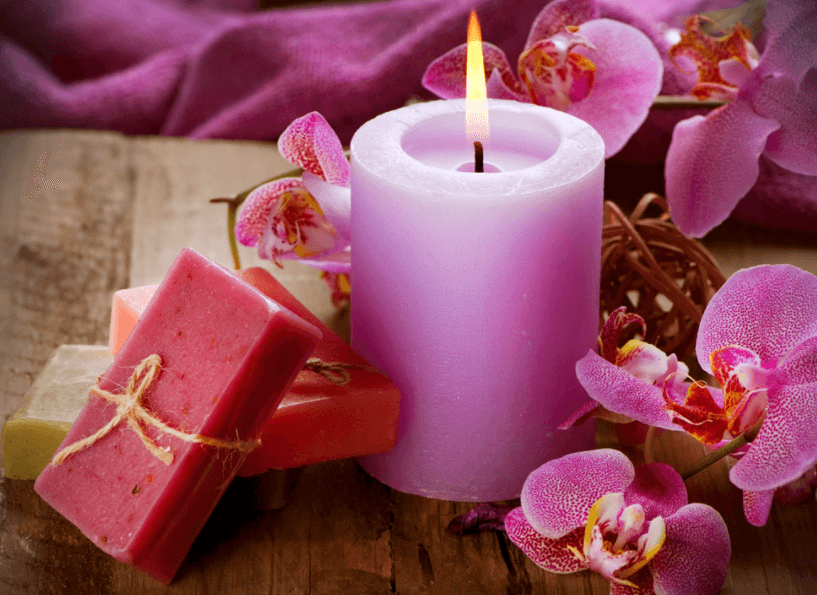 The candle will deform and melt during the burning process, which is difficult to clean, so the container for the candle is also indispensable. People often use candle tins to hold candles, which are both beautiful and clean.
The candle Tin refers to a jar especially filled with candles, or a formed candle tin that can be directly lit and used. Molded candle tins generally use metal materials, which are durable and easy to store.

Nowadays, there are various kinds of candle tins, and they are more than just packing ordinary candles. Aromatherapy candles are currently more popular products. It can be made into aromatherapy with different scents, and the different scents it emits can help the user to refresh and make people happy both physically and mentally. The surface of the candle tins will also be printed with different types of patterns according to the scent of the candle it contains, such as fig scent, lemon scent, rose scent, vanilla scent and so on. The sample picture is as follows: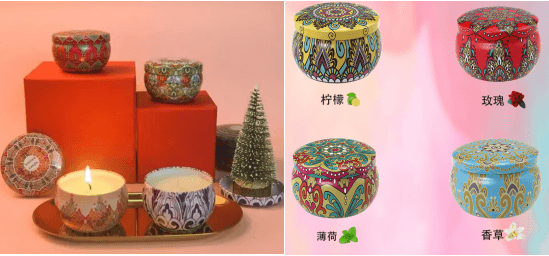 The shape of candle tin is also various, round cans, square cans, heart-shaped cans, special-shaped cans and so on. There are two types of the most classic candle tins: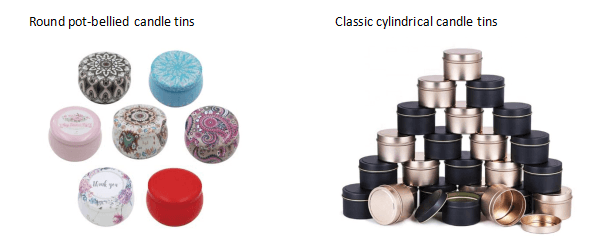 Of course, the candle tins also have different sizes for customers to choose. The following table shows the sizes available for your reference:
If you want to know more details about the candle tin, you can browse the candle tin video for further understanding.
Many people accidentally let the candle flow out or deform the can when using the formed candle tins, which leads to the waste of the candle. When using the candle tin, more people will use the tin as a candle pad, causing serious deformation of the candle tins, so what problems should be paid attention to during use? How to maintain it?
1. The candle tin must be stable and not inclined, otherwise, the wax will flow out during use.
2. When the candle is almost burnt, please do not let the candle continue to burn, otherwise, it will cause the tin to deform.
3. It can't be used as a candle pad directly, and don't let the candle go out by itself.
4. When extinguishing the candle tins, do not use the lid directly to extinguish it, it is best to blow it out first.

Qiming Packaging is a professional manufacture specializing in candle tins. If you are interested, contact us today at mail@qiminggroup.com for a prompt answer now. We'd love to work with you together. If you do not find the products you want, you can click our another website: candle tin cans.
https://www.qiminggroup.com/wp-content/uploads/2021/06/candle-tins.jpg
750
750
qiming packaging group
https://www.qiminggroup.com/wp-content/uploads/2016/12/qiming-packaging-QM.jpg
qiming packaging group
2021-07-22 10:08:17
2021-07-22 10:08:18
Candle Tins Wholesale