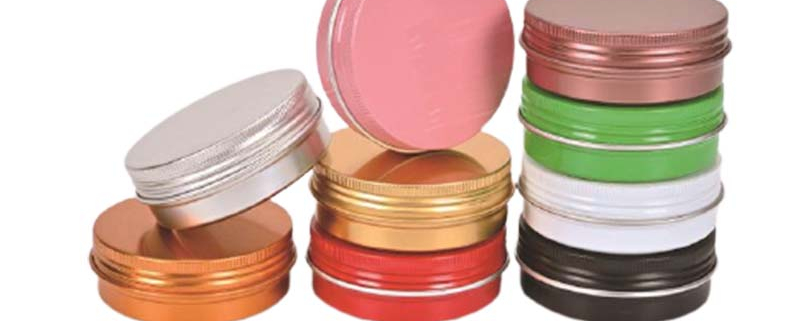 What are the different types of candle jars?
If you're getting into making your candles either as a hobby or a side business, you will need some mold or jar for your candles. Jars are the most straightforward ways to make candles for sale or gifting.
The sealable jars help keep your candle clean and safe during transport and storage. Selecting the correct jar can help ensure your candles end up exactly how you want them. Read on to learn more about candle jars and select the right pot for you.
Why use candle tins?
Candle tins are favorites of our customers and staff. Unlike glassware, you can't see the wax through the container, so glass adhesion doesn't matter at all. This is especially nice for soy candles, where frosted sides are totally hidden. Candle tins are not expensive, and they always come with a lid. Lots of candle makers use them as travel tins since they are so rugged.
Candle tins make great samples and giveaways, especially the smaller sizes. They are easy to label, both on the top and side. Our tins have little feet on the bottom to keep the burning surface cool.
In addition to candle making, these tins can be used as handy storage containers teas, and much more. They are sold by the dozen with discounts for wholesale candle tin quantities.

These 4-ounce glass jars are perfect for making small candles. Candles of this size are perfect for gifting. The wide mouth makes these jars easy to fill. Because jars like this are normally used for canning, they should stand up nicely to being filled with melted wax so long as they aren't very cold when you try to pour your candles.
The jars come in a box with padding, so you shouldn't lose too many breakages during shipping. While the glass is thin for canning use, it should work just fine for candle making. Just be sure you heat the glass before you pour to help avoid cracking or other damage.
If the glass is thinner or has hairline cracks, it will likely break when filled with hot wax.
The large amount you receive helps make this an excellent option for anyone looking to make candles for gifts. If your candles are meant to be wedding favors, this is a great option. This is also good as a budget option for anyone who plans on selling their candles. Small candles like this can be sold cheaply and allow customers to try out scents that they may want in a larger size.
If you are interested in us, contact us now to get more detail!
Mobile/Whatsapp: 86-15324051286
Company email: mail@qiminggroup.com
https://www.qiminggroup.com/wp-content/uploads/2022/01/candle-tin-cans-10.jpg
800
800
qiming packaging group
https://www.qiminggroup.com/wp-content/uploads/2016/12/qiming-packaging-QM.jpg
qiming packaging group
2022-02-28 15:55:55
2022-02-28 15:55:56
What are the different types of candle jars?