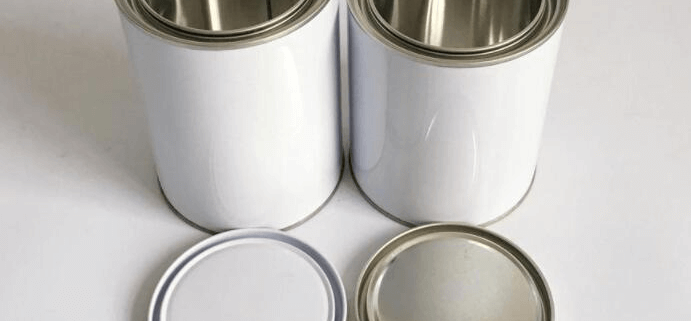 How to select suitable paint cans
Paint should be stored outsideMost metal paint cans made of tin-plated steel. The steel component gives the container strength. of the reach children and away from food and drink.
It should be stored either in a lined metal can prevent rust, or in a glass or plastic container.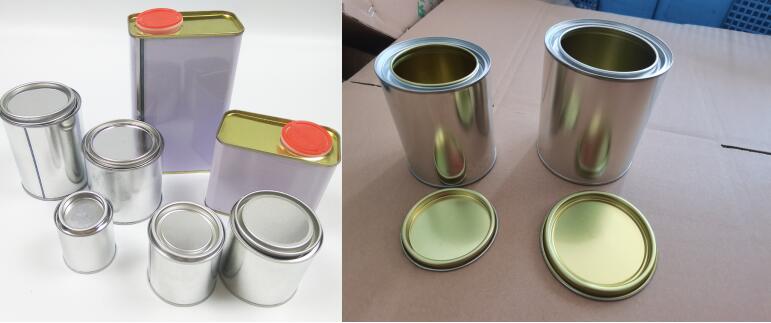 Metal paint cans are constructed of the finest quality tin-coated steel. Available from 1/4 pint through 5 quarts (imperial gallon). They can be supplied with or without handles. We stock unlined cans for oil-based (solvent) paints and epoxy-lined cans for water-based materials as well as some chemicals. Covers are provided with the cans. 
1. LUXURY PAINT CANS SET – Qiming packaging factory 8oz round tin can for packing paint is available 1 gallon/3.7L, 1 quart/0.925L, 500ml,250ml, a 100ml for your different needs, which is ideal for handicraft storage, DIY projects, painting, etc.
2. HIGH QUALITY & DURABLE – Compared with similar China Suppliers Paint Tin Can Manufacturer, Qiming Packaging For paint, this paint can is made of high-quality tinplate material and exquisite craftsmanship, which is safe, durable, and can be used for a long time.
3. MULTIFUNCTIONAL – These Metal Round Paint Can With Lever lid tin be used not only for solvent and oil-based products, coatings, adhesives, cement, or other sticky products but also for craft projects and creative gift packaging, emergency stoves, or heaters.
4. EXCELLENT SEALING – Qiming packaging with lever lid tin can for paint/ adhesive/industrial solvent/candle etc set is covered design provides excellent sealing, which can well preserve chemical glues, solvents, oil-based paints, coatings, etc. It is the storage of choice for daily storage or artists.
5. WORRY-FREE SHOPPING – Please do not hesitate to contact us if any issues with our paint can, you can return the product and get a refund within 30 days of receiving it. Just remember that your satisfaction is our first priority.
If you are interested in us, contact us now to get more detail!
Mobile/Whatsapp: 86-15324051286
Company email: mail@qiminggroup.com
https://www.qiminggroup.com/wp-content/uploads/2021/04/paint-tin-cans-3.png
679
691
qiming packaging group
https://www.qiminggroup.com/wp-content/uploads/2016/12/qiming-packaging-QM.jpg
qiming packaging group
2023-03-31 15:15:29
2023-03-31 15:15:30
How to select suitable paint cans