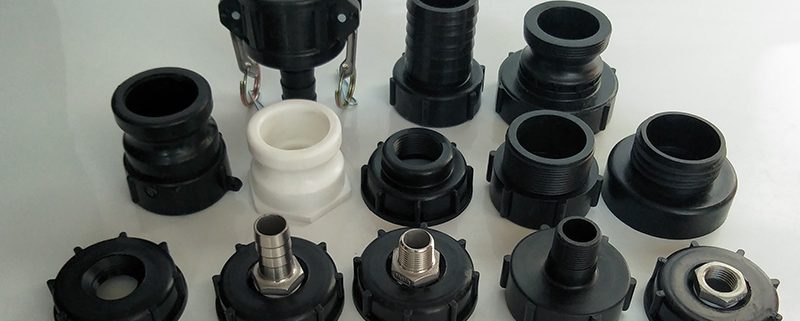 IBC Tote Parts IBC adapters are specifically designed for IBC (Intermediate Bulk Container) or 270L, 300L, and 1000L water tanks.
Qiming Packaging IBC Tote Parts IBC adapters are made of 100% new food-grade HDPE.
Color: black in large stock and can make fast delivery. Other colors can be customized on request.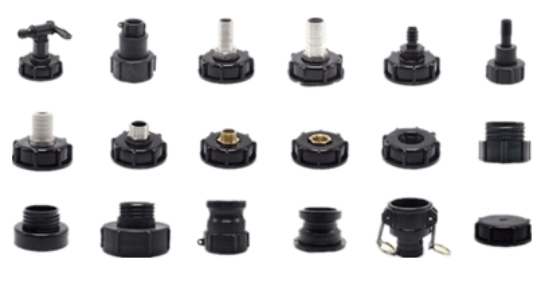 The connection is a weak point therefore the fitting must be stronger, more reliable, and more flexible than the line itself. Our products are designed and manufactured with innovative operating systems to obtain:
– easy and fast installation
– the ability to compensate pipe dimensional anomalies, ovalizations, pipe scratches
– hydraulic seal in conditions of use under pressure and vacuum.
These criteria have always been the basis for the study, development, and realization of the Supreme fittings lines.
The use and performance of the water pipes are so optimized and the assembly and maintenance costs are reduced.
The competitive price of the single product offered is another qualifying factor of the proposal to the market. We are therefore able to offer innovative, reliable, and economic technical solutions. We always pay maximum attention to the specific customers' needs. Our before and after-sales service is organized for customer satisfaction and profitability. A large number of complementary products allows you to optimize warehouse management and reduce administrative costs.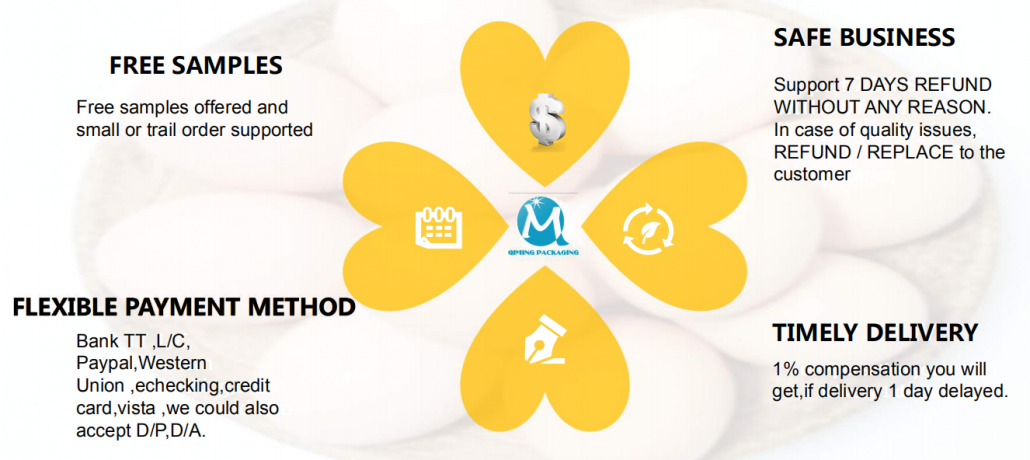 IBC adapter Series
S60*6 thread turn 1″ 2 " 3/4 " 1/2 " in and out both available
Durable, Economical, Safe, Easy Operation, non-spill, FDA-approved safe for food products
Thread: BSP thread or NPT thread available, your special requirement is accepted
This product can be used as a quick contact switch, which is for the IBC ton valve. Made of premium material for durable and long-term use.
Practical adapters – Large-caliber containers can be fitted with threaded pipes, hoses, faucets, and other accessories through the adapter, making it easier to drain liquids.
High-quality materials – Made of durable stainless steel and plastic for abrasion resistance and long life. With a leak-proof sealing gasket, you can use it with confidence.
Customer service – We provide good customer service, please feel free to contact us if you have any questions. Thank you for your support.
If you are interested in us, contact us now to get more detail!
Mobile/Whatsapp: 86-15324051286
Company email: mail@qiminggroup.com
https://www.qiminggroup.com/wp-content/uploads/2018/06/IBC-adapter.jpg
800
800
qiming packaging group
https://www.qiminggroup.com/wp-content/uploads/2016/12/qiming-packaging-QM.jpg
qiming packaging group
2023-04-12 13:44:30
2023-04-12 13:44:32
IBC Tote Parts