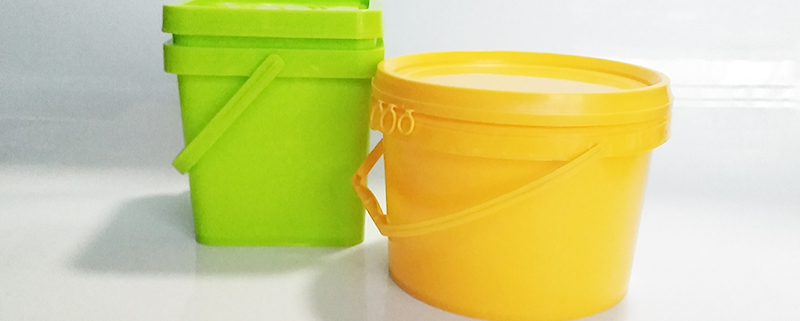 Qiming Packaging Plastic Buckets in a round, square, rectangular shape and in a large inventory, customized sizes, and logo service are available. Food grade and non-food grade are both acceptable. FREE samples are also available for quality and size check.
About Qiming Packaging Plastic Buckets
A.Qiming Packaging Production Process
The plastic raw material granules are added to the injection molding machine, and the plastic is melted by high-temperature high-pressure injection into the steel mold through the heating of the cylinder. After cooling, the mold is opened and the product is taken out, and the finished product is obtained by trimming the burrs.
B. Qiming Packaging Production Equipment

Kinds of Plastic Buckets
A. Qiming Packaging Round Plastic Buckets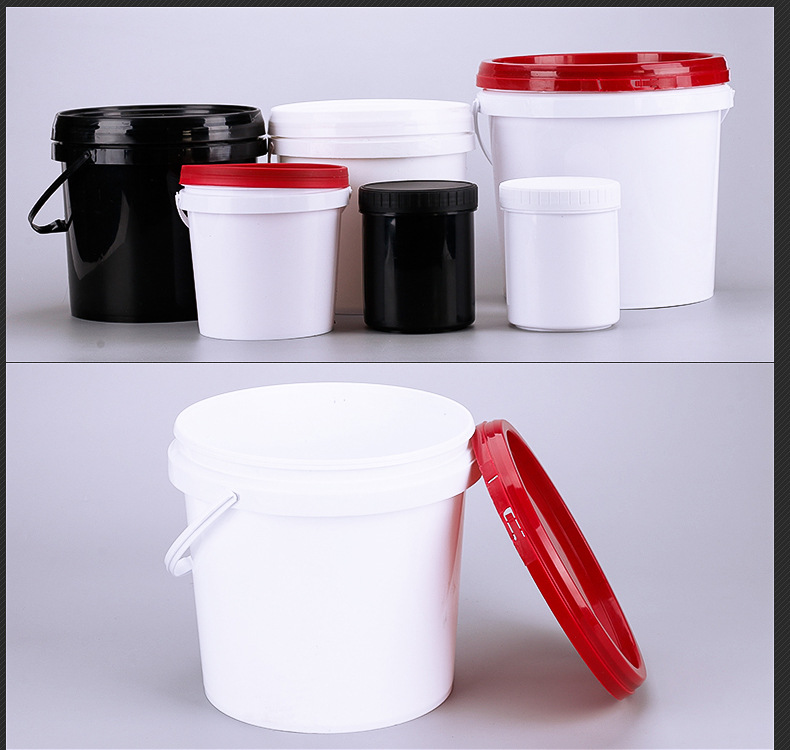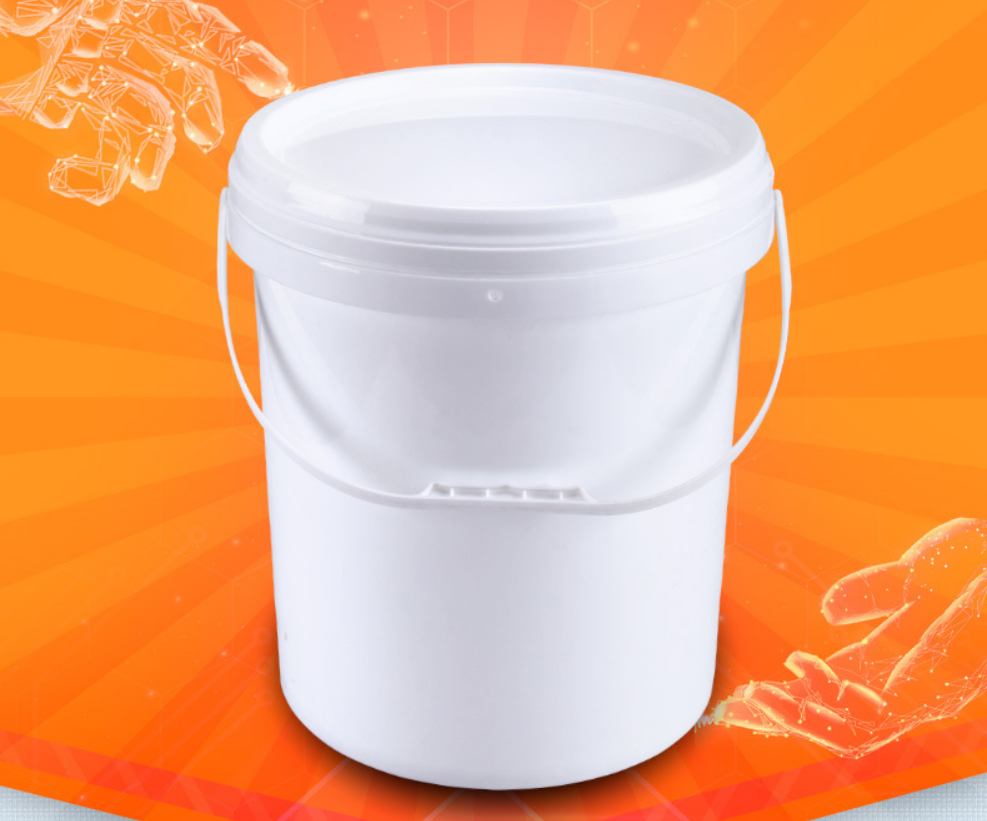 B. Qiming Packaging Square Plastic Buckets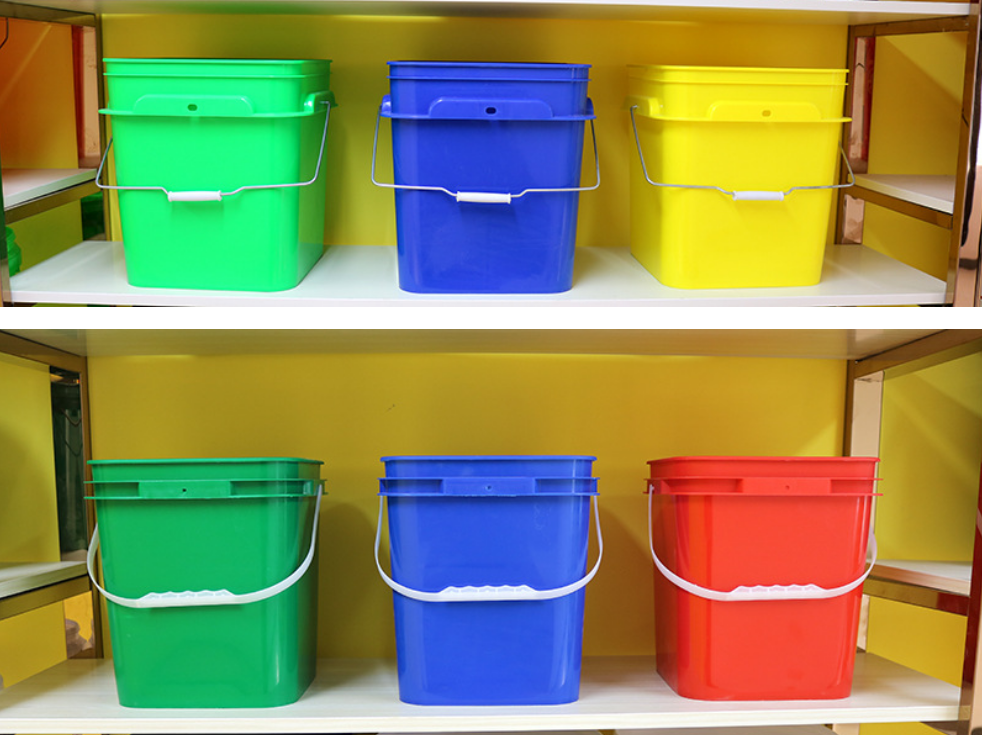 C.Rectangle Plastic Buckets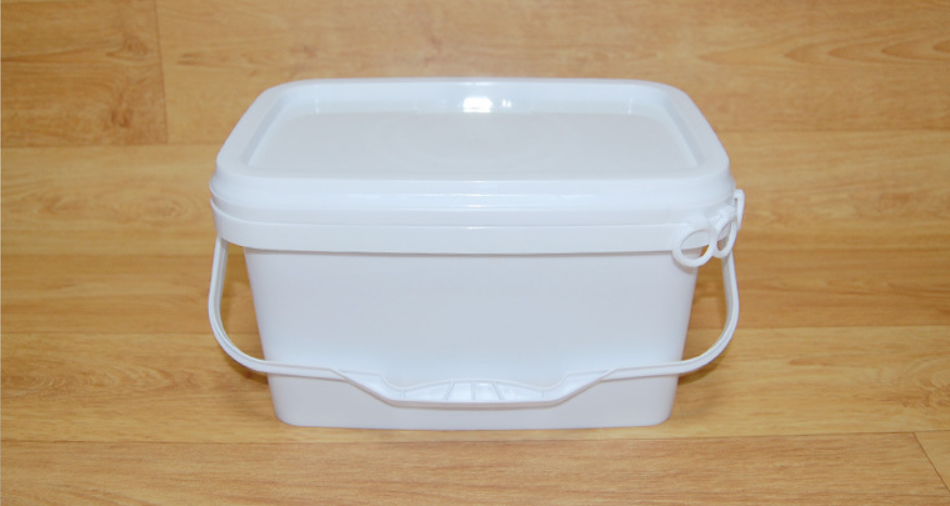 Application of the Qiming Packaging Plastic Buckets
Food grade used for packaging of food, water, snacks, biscuits, dried fruits, sugar, herbs and so on.
Non-food grade application
Nonfood grade used for packaging silver powder, ink, rust inhibitor, engine oil, lubricating oil, adhesive, paint, chemical additives, and other liquid semi-liquid, solid raw materials.
Specifications of Plastic Buckets
Material: PE, PP, PVC
Thickness:1.1~2.02mm
Color: White, black, red, yellow, or customized color as per demand
Capacity:1-25L available
Handle: Metal or plastic
Packaging: Stacked together and wrapping films and pallets
Features of the PlasticRound/Square/Rectangle Buckets
Color selection: Kinds of colors are selected, customized color based on the big order quantity.
Selection of plastic bucket materials: 1) Food grade, non-toxic, pollution-free, environmentally friendly, easy to degrade, suitable for food packaging. 2) Non-food-grade, non-toxic, pollution-free, easy to degrade, untouched food, suitable for packaging of coating, glue, chemical products and so on.
Two types of printing terms: Silk-screen printing or Heat transfer printing available.
Can be stacked for many layers, saving space and easy to take away.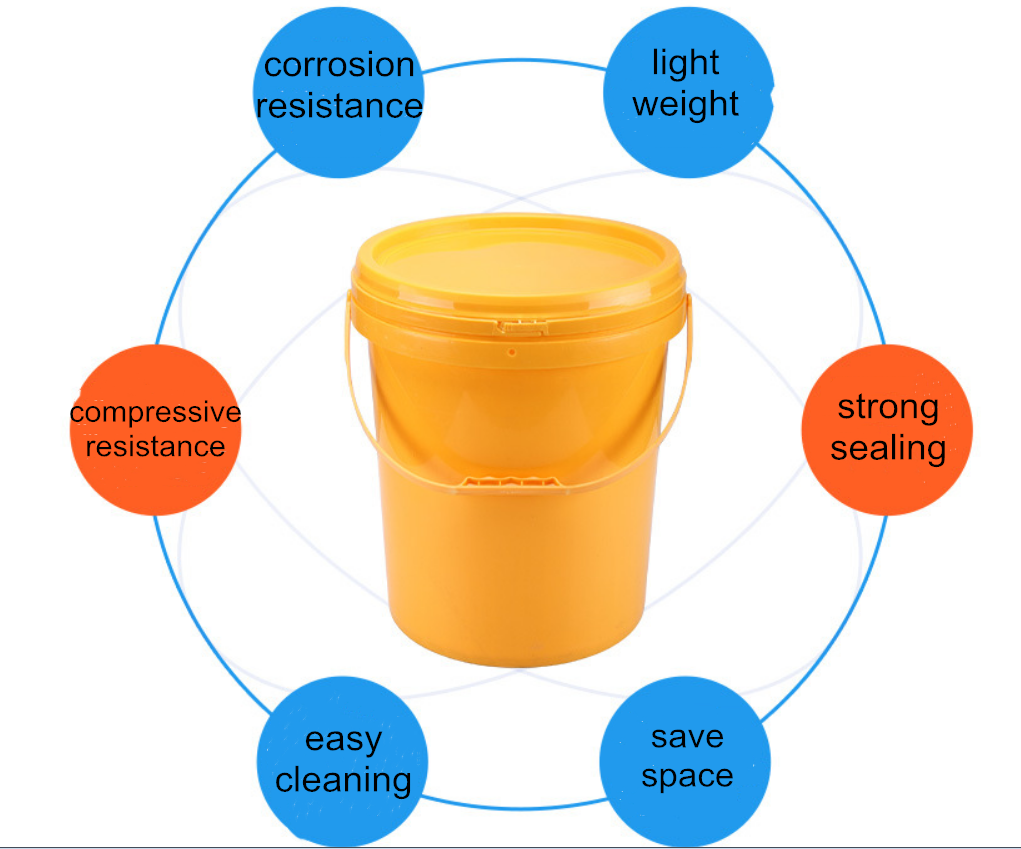 mail to us for FREE SAMPLE OR CATALOG OR FAST QUOTATION,mail@qiminggroup.com
The detailed features of the Plastic Pails Buckets are as follows:
Corrosion Resistance: Acid, Alkali and High-temperature resistance.
Light Weight: Lightweight for easy transport and storage
Strong Sealing: Leakproof, moisture-proof, and anti-volatile(isolate air and keep fresh)
Save Space: Special design and stackable.
Easy Cleaning: The surface is not easy to attach things, so easy to clean.
Compressive Resistance: Stretch well and impact resistance.
Do not find what you are looking for? Try our new site.
Characteristics of the round pails each part:
Bucket Lid: Food grade material, make your life healthier.
Bucket Spout: Small openings to prevent liquid volatilization, if you need it, we can accept customized order.
Bucket Body: New raw material thickening production, more resistant to fall pressure, frost resistance, safety.
High-Quality Handle: The thickening design handle is not easy to break, the bearing capacity is strong, the side handle design is reasonable and easy to lift than the side, which made it easier for you to carry things.
Bar Design: The bucket wall is thick, smooth and clean, and the lid is designed with easy to pull, easy to operate and easy to use.
Double Buckle Design: Make the lid tighter and isolate the air to keep fresh and moisture-proof.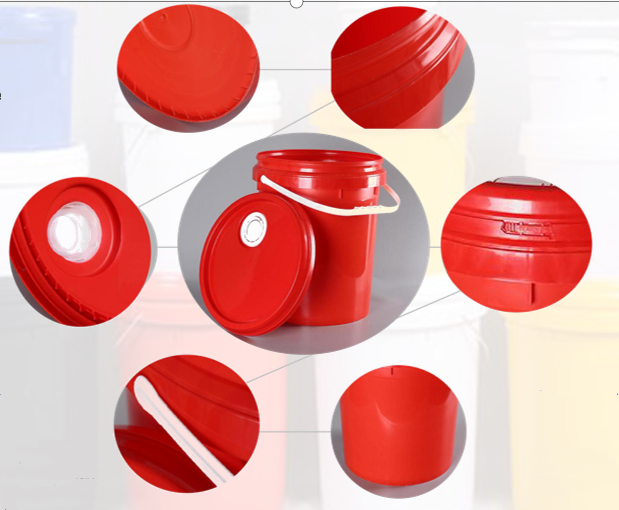 Want more designs? Contact us now!
Different sizes of the Plastic Round Buckets
---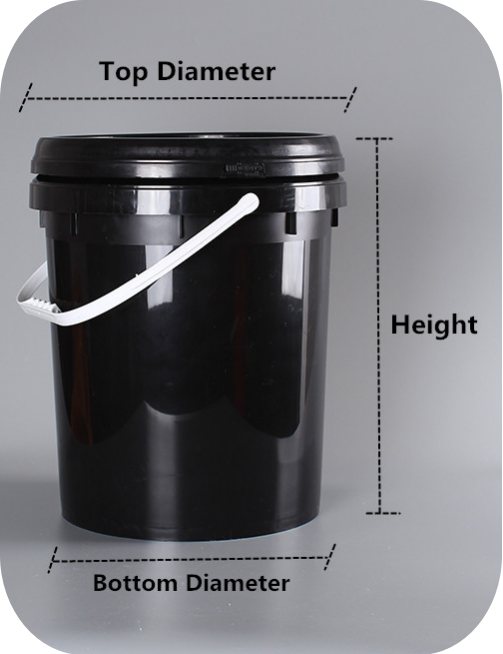 The size of Plastic Bucket is comprehensive, so do the colors. There are many kinds of color for you to choose or can be customized as your demand.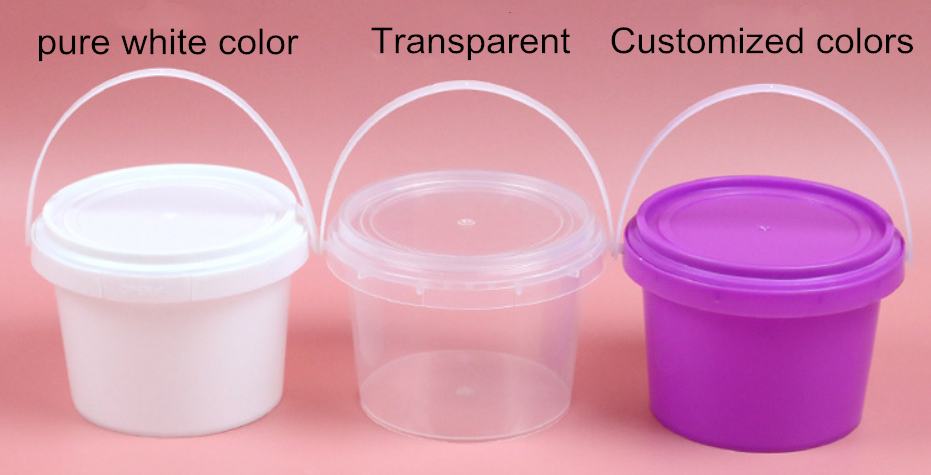 https://www.qiminggroup.com/wp-content/uploads/2019/07/plastic-bucket-1-2.jpg
800
800
qiming packaging group
https://www.qiminggroup.com/wp-content/uploads/2016/12/qiming-packaging-QM.jpg
qiming packaging group
2019-08-01 12:01:49
2019-09-19 12:41:04
Qiming Packaging Plastic Buckets