Square Plastic Pails or Plastic Buckets are great for food and industrial applications. These containers are FDA Approved for food storage. Square pail lids are tamper-evident to provide peace of mind. The QIMING Company has square buckets available from 2 gallons up to 5 gallons. Plastic tear tab lids come available with or without a gasket.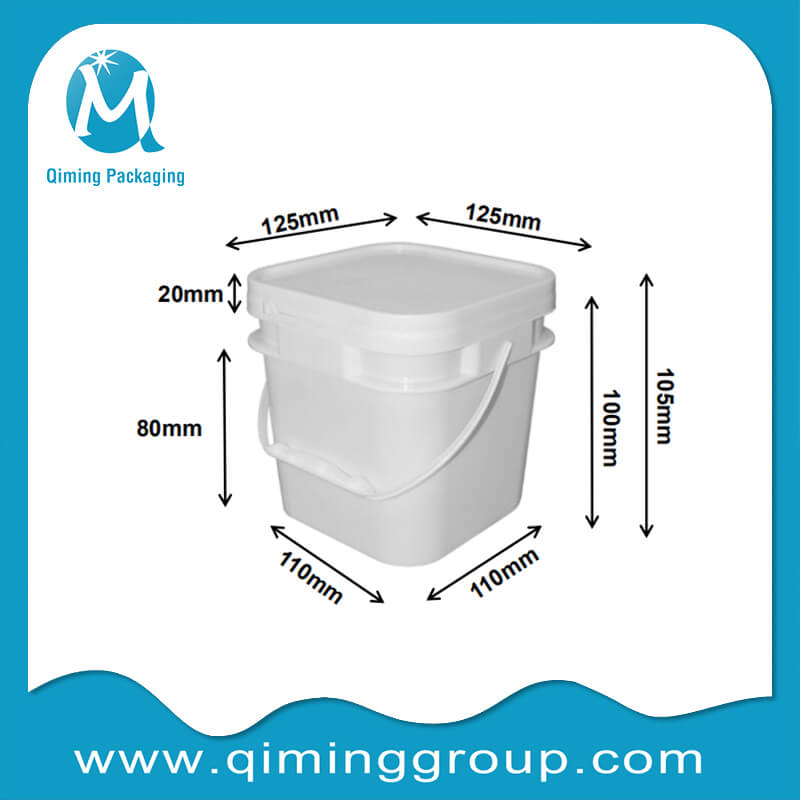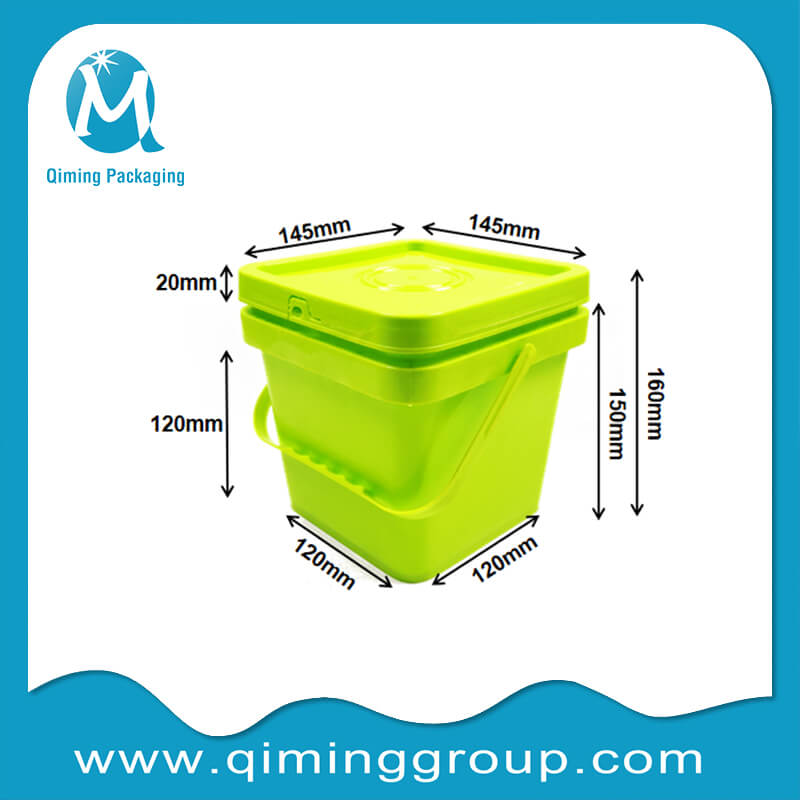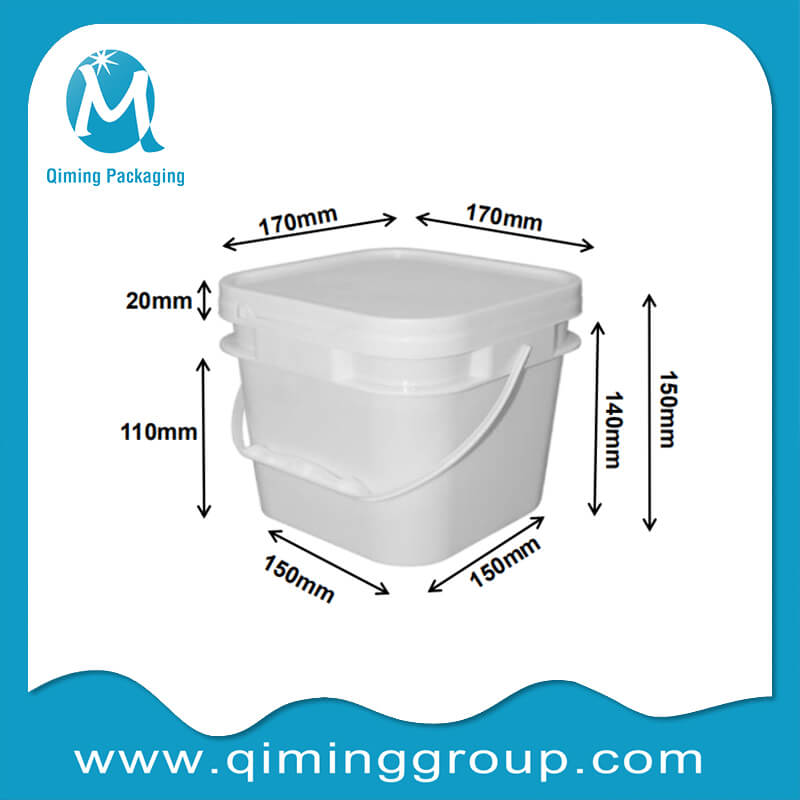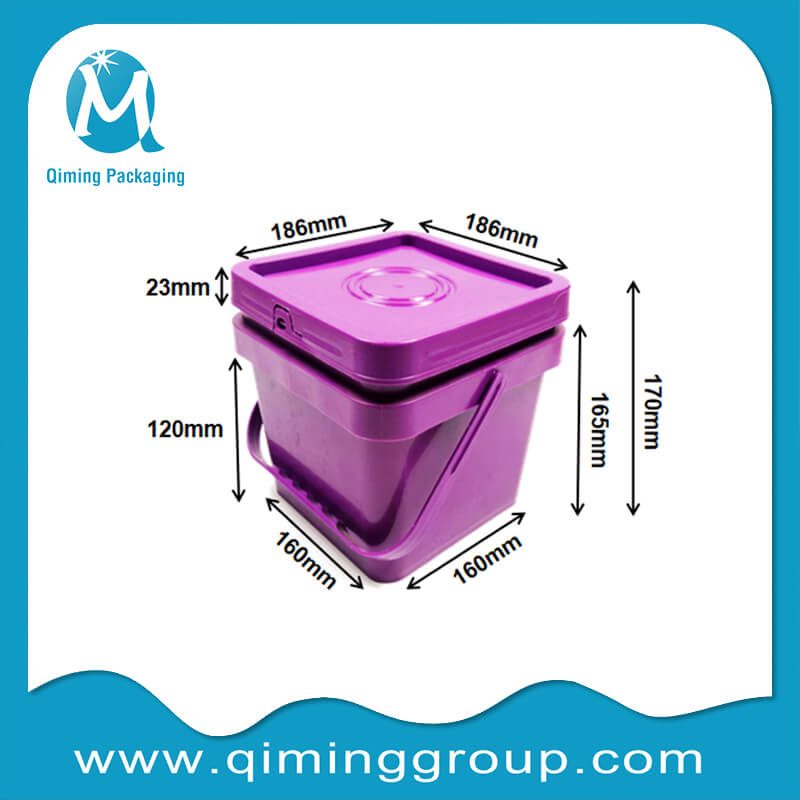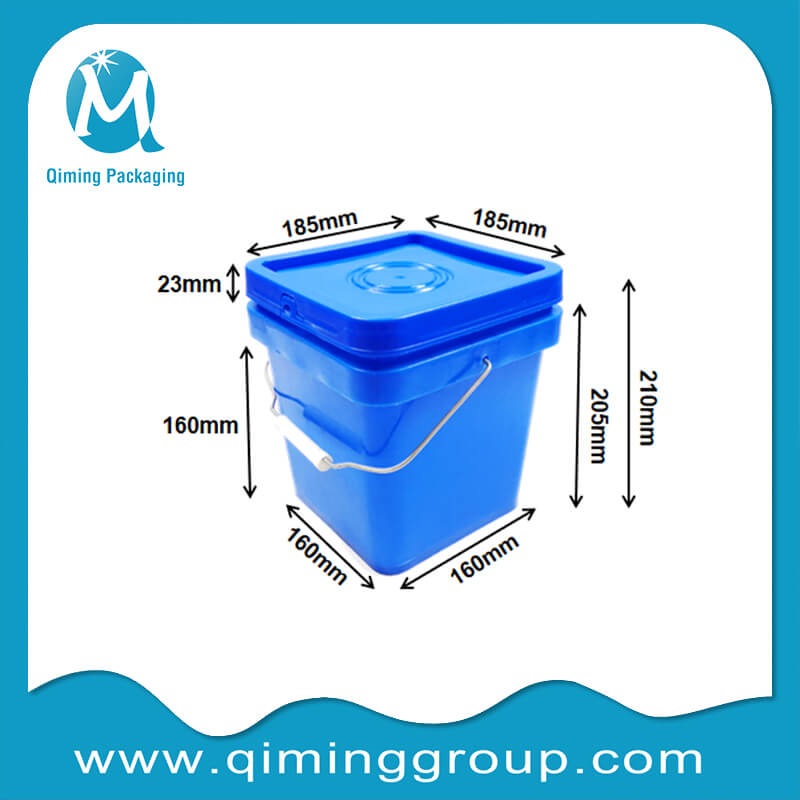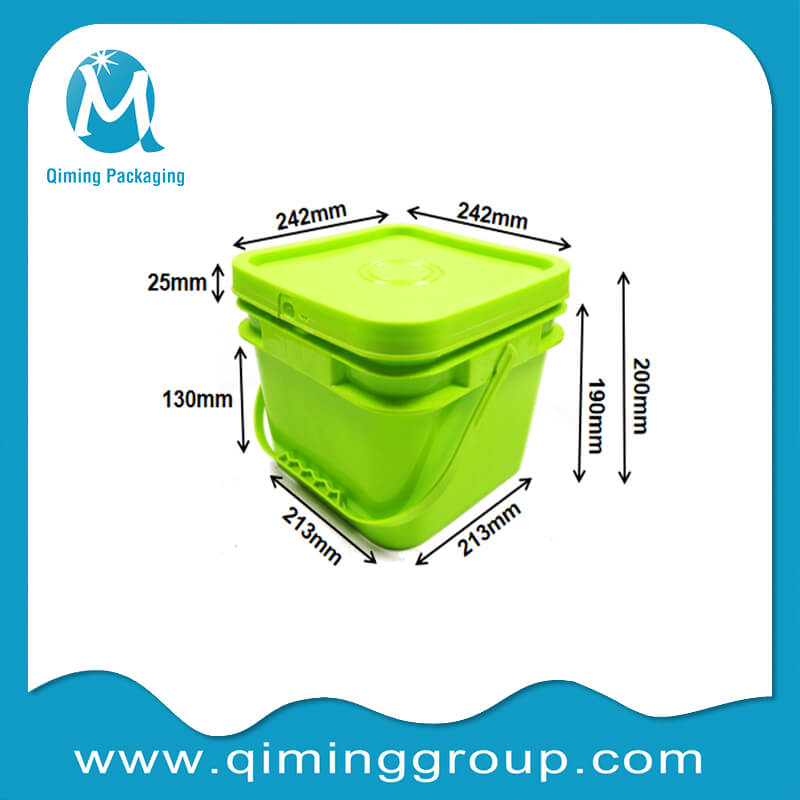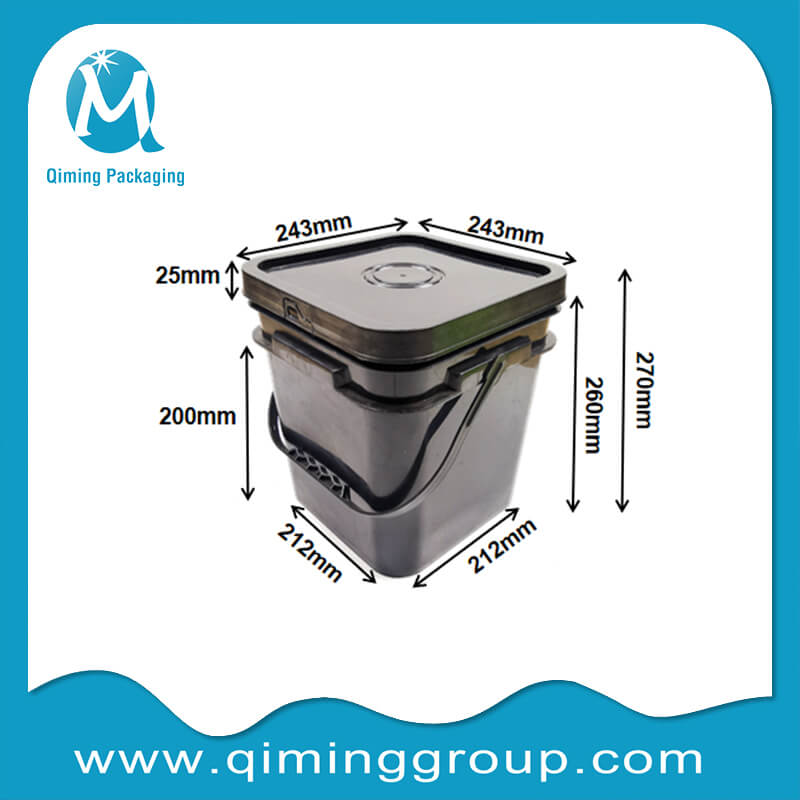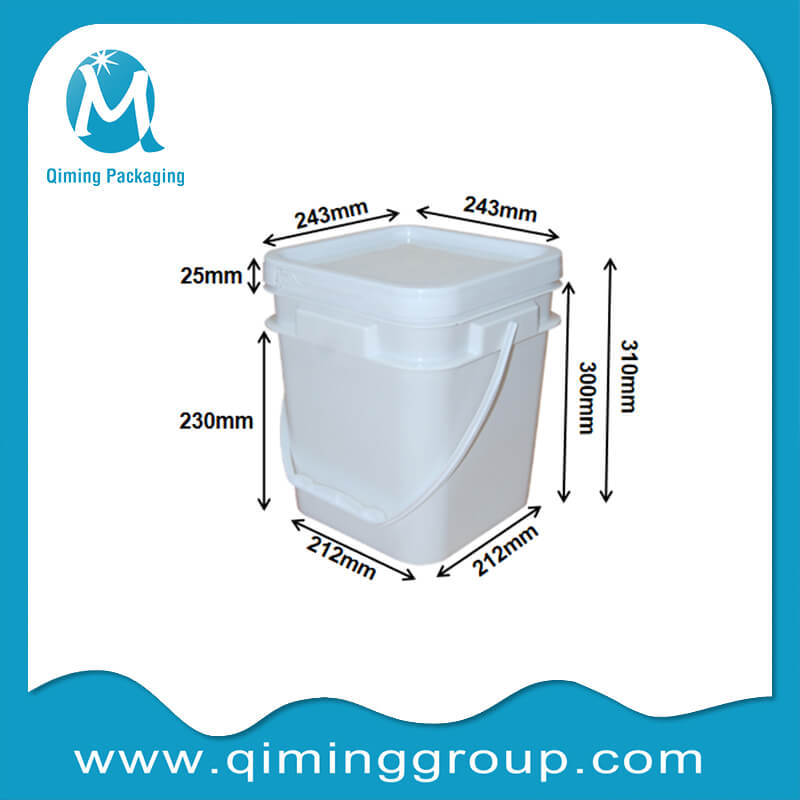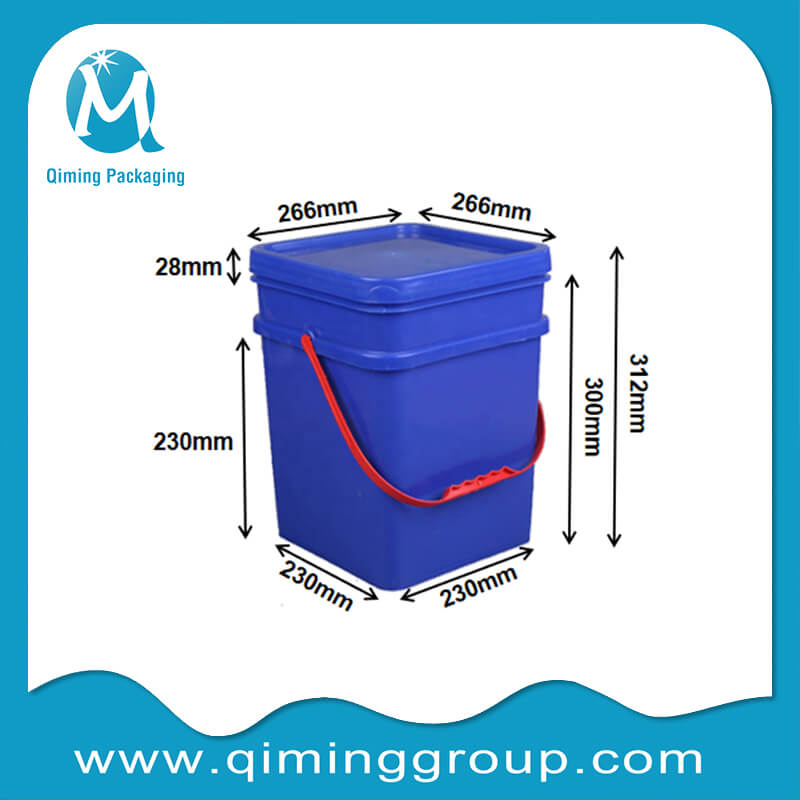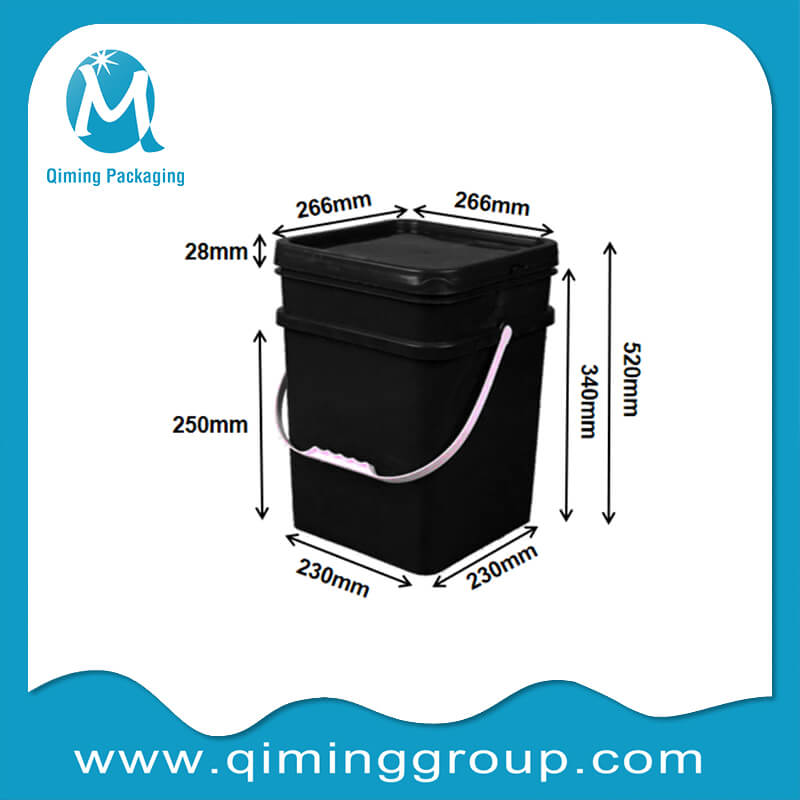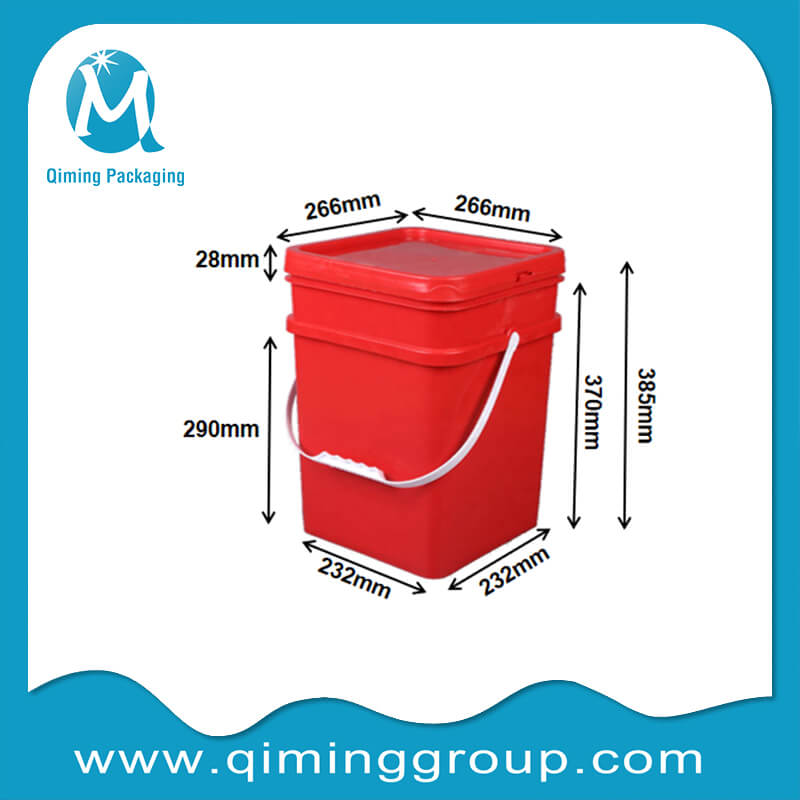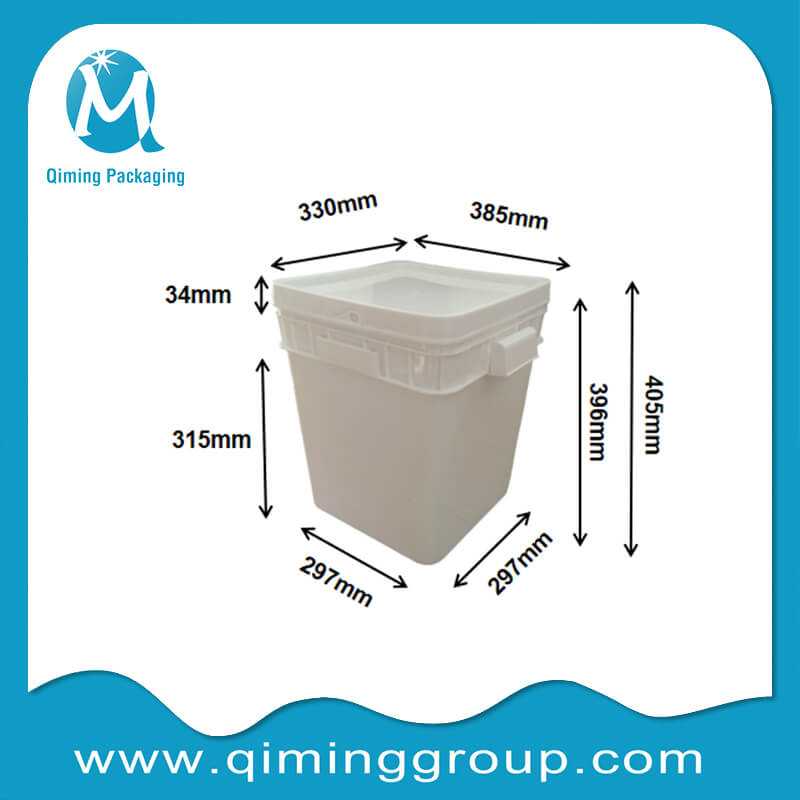 Product Sourcing & Design Services – Can't find the square plastic bucket you're looking for? We can help! If you require a specific container or accessory The QIMING Product Sourcing Team will work with you to find the best solution available. In addition, The QIMING Design Team can help you with all your design needs from label design to label application
Our all square plastic pail is made of high-density polyethylene (HDPE) plastic and includes a metal handle with plastic grip. This FDA approved container is ideal for dry products, food, bulk retail, and industrial applications. Built-in hand grips for easy carrying. These space-saving containers are stackable for storing and shipping and easily nest and separate when empty.
The square plastic pails features:
1). Stack and palletize easily for shipping or storage.
2).Built-in hand grips for easy carrying.
3). Tear-tab lids protect contents, sold separately.
4). Made of molded, high-density white polyethylene.
5). Pails nest easily when empty. Easy to separate.
6).FDA compliant.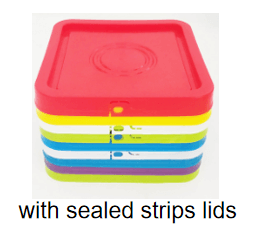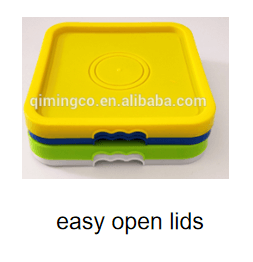 Manufacturers and consumers need packaging that is durable, portable, safe and optimized to perform. Qiming Packaging Solutions offers pails and hobbocks especially suited to your products—and the places they're used.
We serve a wide range of industries, including the automotive, consumer, construction, chemicals, lubricants and fuels, paintings and coatings, food and beverage, pharmaceuticals and cosmetics industries.
We're committed to innovation and sustainability and are constantly raising the bar in container design and resource conservation. Our designers can work with you to create customized solutions for your unique packaging needs. If you want to know more about our buckets, you can see the video as follow:
If you're interested in us, you can contact us online on the bottom or send us by e-mail: mail@qiminggroup.com.
https://www.qiminggroup.com/wp-content/uploads/2020/04/square-buckets-pails.jpg
349
1030
qiming packaging group
https://www.qiminggroup.com/wp-content/uploads/2016/12/qiming-packaging-QM.jpg
qiming packaging group
2020-04-02 09:47:50
2021-04-22 17:08:37
Square Plastic Pails