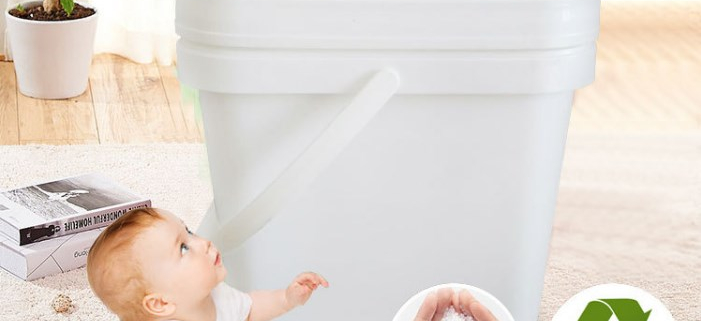 Square Plastic Buckets With Lids Wholesale
Today let's talk about the squar- plastic-buckets-with-lids-wholesale, what do you know about the plastic square bucket? There are various designs of the plastic square bucket, a plastic square bucket consists of three parts, caps, handles and bucket body.
Qiming Packaging square plastic buckets pails have two kinds of lids, metal lids and plastic lids.
Firstly we will talk about the lids, we have two types of lids are available, they are the easy-open lid and easy-peel off lid. Pictures as below: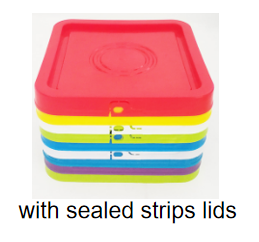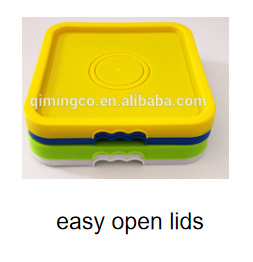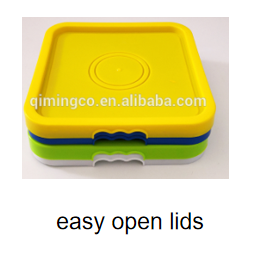 Maybe you will ask, what's their difference?
The difference is the sealing of easy -peel-off lids is better than the easy-open lids, but the left one is also great in sealing, so no need to worry about that, just choose the one that you would like.
Our plastic square bucket that with seal gasket or sealing strip to make sure no leaking.
About the handle, we also have different two types to choose, they are plastic handle and metal handle.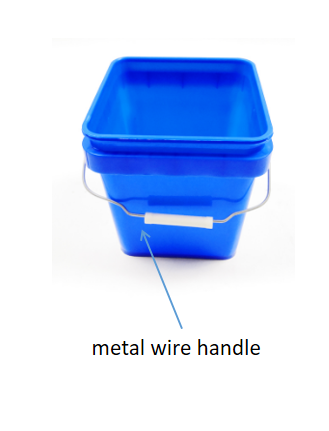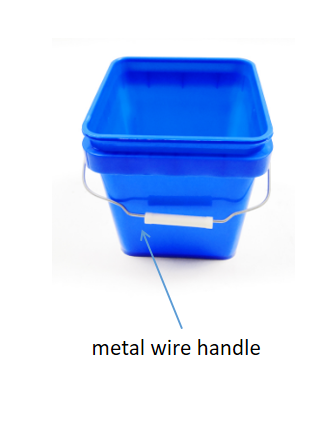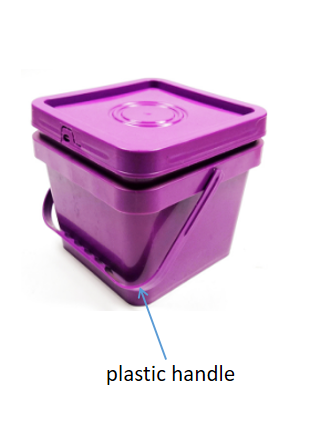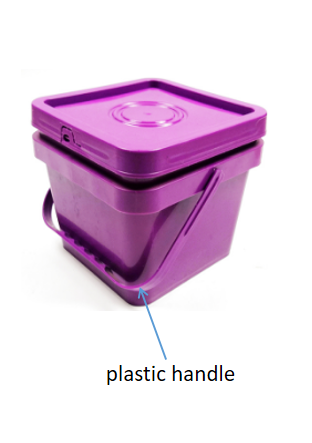 They don't have too much difference in advantages, just different appearances. Both of them are strong and rugged, smooth surface and ergonomically design.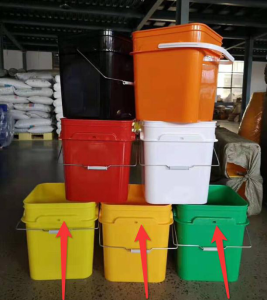 The small holes pointed by the red arrows are used to install the handles.
Besides, here are two types of printing terms: Silk-screen printing or Heat transfer printing available. It adopts the one-piece processing injection molding process, the barrel body is very tightly, strong and durable. About the strong bucket bottom,it adopt one round injection process,wear-resisting easy to clean,various of models for your choice!
Now let's talk about some questions that customers focus on the squar- plastic-buckets-with-lids-wholesale:
Q1. Can your square plastic buckets be used for edible usage?
A. Of course, our plastic square buckets pails have double applications:
–Food grade used for packaging of food, water, snacks, biscuits, dried fruits, sugar, herbs and so on.
–Non-food grade used for packaging silver powder, ink, rust inhibitor, engine oil, lubricating oil, adhesive, paint, chemical additives, and other liquid semi-liquid, solid raw materials.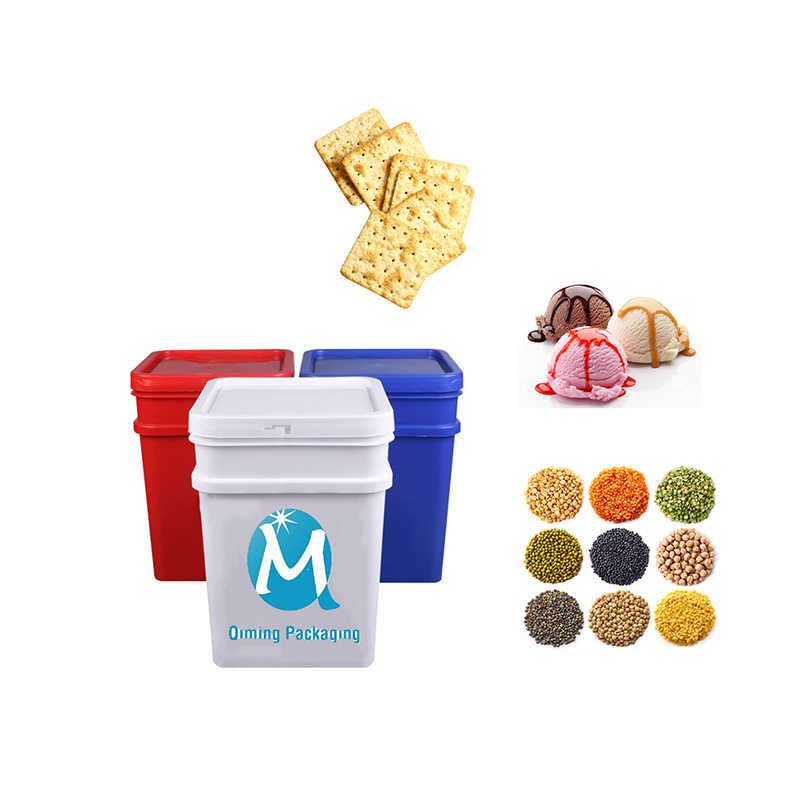 Q2. Can I buy different sizes and colors buckets one time?
A. Of course, different sizes and colors are available, you can regard it as a reference:
| | | |
| --- | --- | --- |
| Capacity | Size(cm) | Weight(kg) |
| 2L | 15*12*15 | 0.158 |
| 4L | 20*16*16 | 0.28 |
| 5L | 20*16*20 | 0.32 |
| 8L | 24*21*19 | 0.54 |
| 10L | 24*21*26 | 0.62 |
| 12L | 24*21*30 | 0.74 |
| 15L | 27*23*30 | 1.05 |
| 18L | 27*23*34 | 1.1 |
| 20L | 27*23*37 | 1.23 |
| 25L | 27*36 | 1.33 |
If you are interested in us, contact us now to get more detail! If you do not find the products you want, you can click another website: www.qimingpackaging.com. Or you can send the mail: mail@qiminggroup.com
https://www.qiminggroup.com/wp-content/uploads/2020/03/detail-3.jpg
672
701
qiming packaging group
https://www.qiminggroup.com/wp-content/uploads/2016/12/qiming-packaging-QM.jpg
qiming packaging group
2020-03-30 11:21:30
2020-12-24 13:20:49
Square Plastic Buckets With Lids Wholesale