Plastic squarer buckets have become indispensable for food production. Because of their cost advantage to other container types, square-plastic-buckets-with-lids-australia take in a pole position for industrial packaging. Plastic buckets are also indispensable for chemical-technical products. These plastic Rectangular Buckets are made of environmentally friendly Polypropylene (PP).
Standard colour: white,black,pink,green,orange,red,blue,yellow,purple
optimal warehouse and transport utilization via palette-sized dimensions
different carrying options: plastic-or metal handles
conical and stackable
for pasty and powdery solids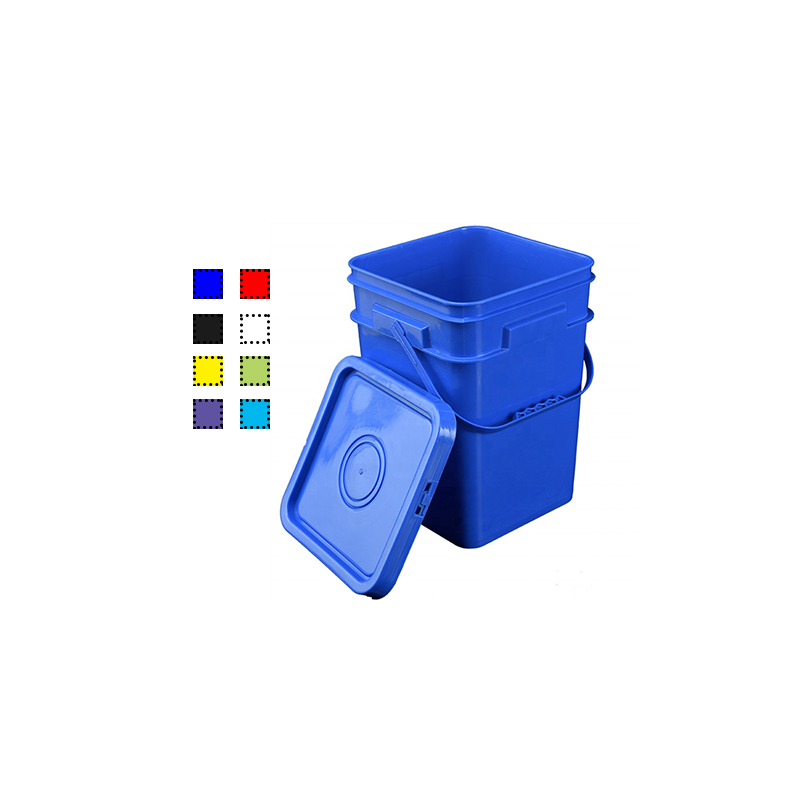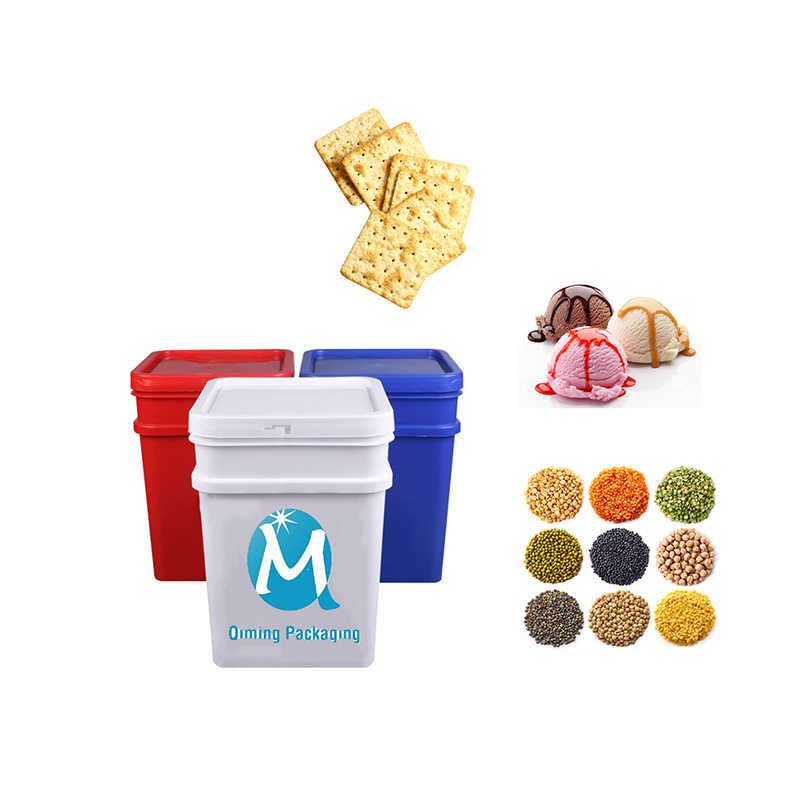 Available with these characteristics of square-plastic-buckets-with-lids-australia:
Within QIMING plastic bucket range are our square plastic buckets. Great for transporting due to their shape, more buckets can be placed on a pallet meaning lower cost on the carriage. Our square buckets also offer a larger display area when printing or labelling making them ideal for business use.
Our square plastic bucket is manufactured from high-grade polypropylene (PP/PE) and comes with the option of a square white lid which can be selected from the 'Choose your lids' drop-down menu. It is a tamper-evident bucket and includes a plastic handle as standard. These buckets are great for storing and transporting goods as more buckets can be stored easily compared to traditional round buckets.
Why choose PP/PE as square bucket material at QIMING?
These two materials have the following advantages: ingredients are colorless, tasteless and non-toxic, high mechanical strength, acid and alkali resistance, strong impact resistance. Square bucket made of these two materials, with waterproof and moisture-proof, highly insulated, not fragile. Pure texture, make square bucket can put food directly. Square buckets made by PP material can be used at 110-120 ℃, not easily deformed, the square made of PE material can be used at -20 ℃, not easily brittle. Transparent square bucket made of PP material,with good gloss,high transparency,often used as LED champagne buckets at bars or Ice cream bucket in the supermarket.

4. Variety of models of square-plastic-buckets-with-lids-australia:
If you are interested in us, contact us now to get more detail! If you do not find the products you want, you can click another website: www.qimingpackaging.com. Or you can send the mail: mail@qiminggroup.com
https://www.qiminggroup.com/wp-content/uploads/2019/08/plastic-square-bucket1.png
735
982
qiming packaging group
https://www.qiminggroup.com/wp-content/uploads/2016/12/qiming-packaging-QM.jpg
qiming packaging group
2020-03-27 17:24:15
2021-01-05 13:18:00
Square Plastic Buckets With Lids Australia