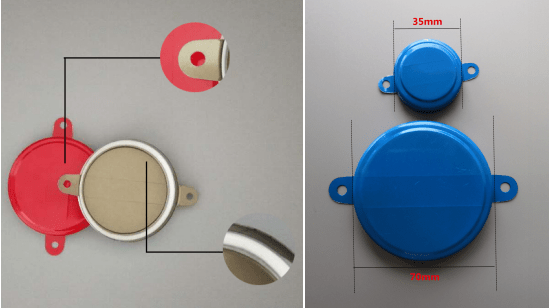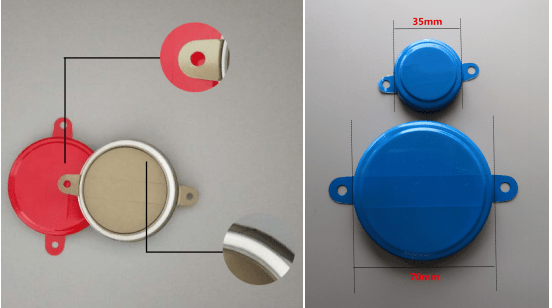 Hello guys, welcome to visit our website, this blog is about the metal barrel seal cap. Today we will talk about its advantage, features, size, and material, and so on.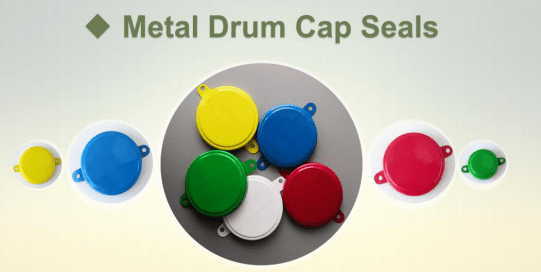 1. The advantage of the metal cap seal:
I believe everyone knows that the metal sealing cap is used on a 200L large iron drum. This sealing cap is also known as an anti-theft cap, oil drum cap, sealing cap, anti-theft cap, anti-counterfeiting cap, waterproof cap, etc. The 200L oil drum sealing cap (oil drum anti-theft cap) is suitable for the internationally used 200-liter (53 gallon) large-capacity oil drum. It is practical in many packaging applications such as barrel making, can making, lubricating oil, chemical, petroleum, etc.

2. The features of metal cap seal:
It has the characteristics of waterproof, anti-theft, dust-proof, anti-counterfeiting, and strong security performance, and is easy to operate. The surface of the sealing cover is multi-colored, and the logo can be printed on the cover according to customer needs.
3. The size of the metal cap seal:
Size:2 inch (70 mm) and 3/4 inch(35 mm)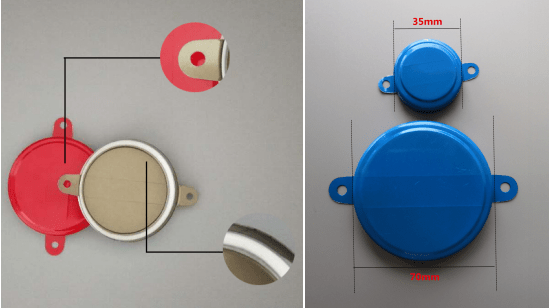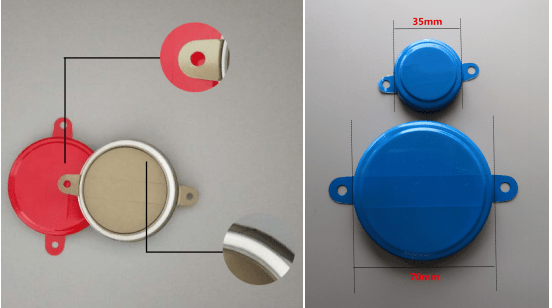 4. The application of metal cap seal:
Mainly used for 200 L oil drum, protect against pilferage or substitution of drum's contents.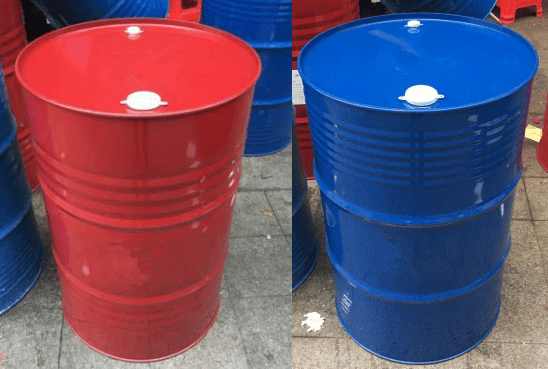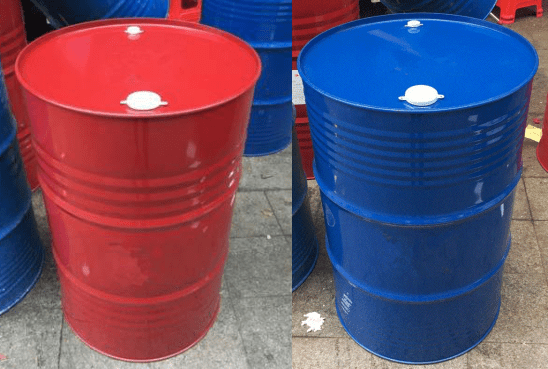 5. The material of the metal cap seal:
It is stamped from high-quality tinplate, and sealant is cast in the cover.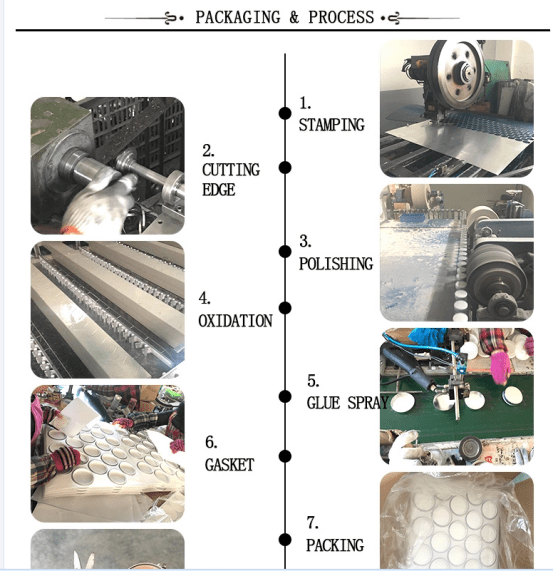 6. About the color and printing of the metal cap seal:
Color:White,yellow,blue,green,red in stock,other color customized
Color printing: CMYK,eight-color presses,silk-screen, and so on.
More details you may want to know: The basis service
Punctual delivery:
*2-3 working days for samples sending
*Next day delivery if stock available
*4-25 days for general order
Competitive price:
*Our price is not the lowest one, but we offer you a competitive advantage in your market.
*At the premise of quality assurance, we will discount the price as much as possible to serve you.
ODM&OEM serve:
*Customized logo /picture /labeling
*Tailor-made products and service
*Standard and customer-specific designs
Prime quality:
*Unseasing manufacturing technology improvement
*Strict quality management
*Accurate product specification and sample confirmation
Welcome to your inquiry, please contact us at any time if you are interested in Metal Barrel Seal!
https://www.qiminggroup.com/wp-content/uploads/2020/05/企业微信截图_15897816495522.png
308
552
qiming packaging group
https://www.qiminggroup.com/wp-content/uploads/2016/12/qiming-packaging-QM.jpg
qiming packaging group
2020-05-18 14:11:09
2020-11-10 16:33:56
Metal Barrel Seal