What is tin can packaging? Tin has many uses. It takes a high polish and is used to coat other metals to prevent corrosion, such as in tin cans, which are made of tin-coated steel. Alloys of tin are important, such as soft solder, pewter, bronze, and phosphor bronze. A niobium-tin alloy is used for superconducting magnets.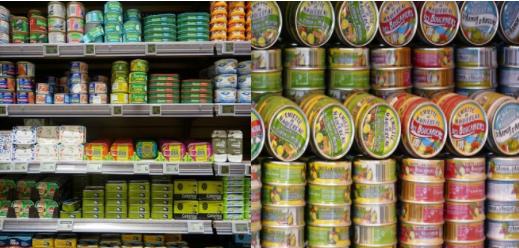 In packaging. Cans of tin-plated steel, both those that are permanently sealed and those with tops that can be lifted and replaced, are also used predominantly for food storage. Tin-plate containers are also used to hold paints and varnishes and tobacco, medical, and cosmetic products.
What does a tin can do?
Originally and even to this day, the main purpose of tin cans is to preserve food. Ordinary metals would react to the acids that foods naturally produce and begin to corrode, releasing molecules that both destroyed the can and contaminated food.
Why is tin used for cans?
Tin is a low-melting crystalline metallic element that is malleable at room temperature. … Tin also does not corrode easily, which is why it is useful for cans. A modern tin can is actually made from steel coated with a very thin layer of tin to prevent the steel from corroding.
Tin cans mainly serve the purpose of canning foods, holding cosmetics, medicine storage, and keeping candles in the form of candle tins. Regular metals normally react with the acids that are present in these substances after which they begin to corrode. Once this happens, the cans release molecules that can contaminate the content of your packaging while simultaneously destroying the can itself. This has especially caused problems in the past with wrappings made out of the lead.
Tangshan Qiming Trade Co., Ltd.
known as "Qiming Packaging", Qiming Packaging is a professional engaged in the research, development, sale, and service of packaging and printing products. 
Our factory owns professional injection equipment and blister equipment and has tooled 108 kinds of molds to cater to different customer preferences.
If you are interested in us, contact us now to get more detail!
Mobile/Whatsapp: 86-15324051286
Company email: mail@qiminggroup.com
https://www.qiminggroup.com/wp-content/uploads/2021/05/pressit-in-tin-cans-1-1.jpg
750
750
qiming packaging group
https://www.qiminggroup.com/wp-content/uploads/2016/12/qiming-packaging-QM.jpg
qiming packaging group
2021-12-14 11:01:40
2021-12-14 11:01:41
What is tin can packaging?