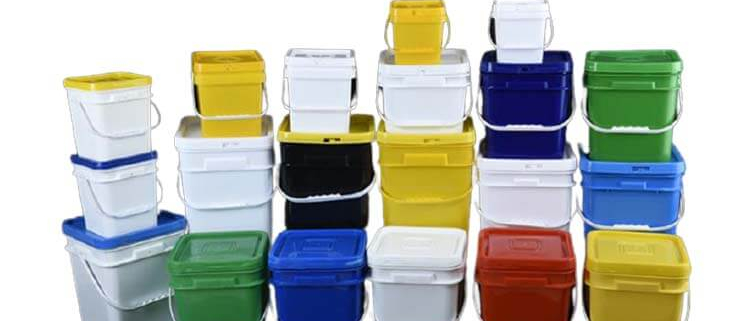 There are two kinds of materials for square bucket, namely PP and PE.
The two materials have common characteristics: 100% pure raw materials, non-toxic, tasteless, food-grade material, environmentally friendly, and recyclable.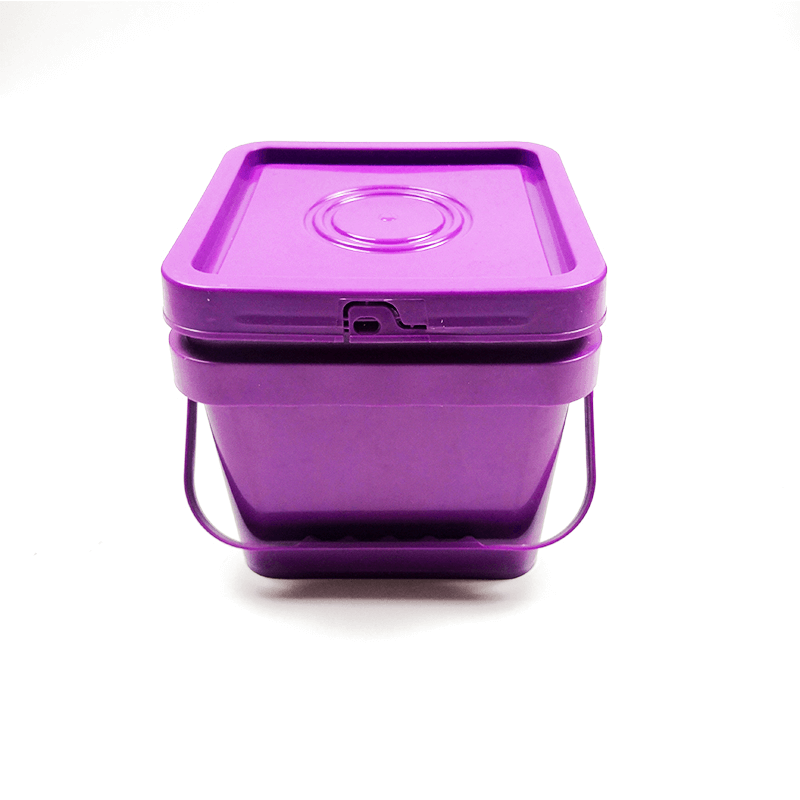 Differences: PE material, feel like wax, the square barrel made is more shiny, strong acid and alkali resistance, oxidation resistance, low temperature resistance, but the surface is not smooth by hand, and the artificial screen printing effect is poor; PP material, The gloss is slightly lower than PE, more resistant to falling, stronger to bend, high temperature resistant, smooth surface, screen printing can be completed. However, the low temperature resistance is slightly worse, and the transparent barrels are made of pure PP, which can easily break in winter.
There are two types of lids: easy-opening lids and lids with sealing strips (tear strips). Easy-opening lids are suitable for customers who frequently open and close the lids, and are mostly used for storage; lids with sealing strips are suitable for packaging. For customers who need anti-counterfeiting and transportation. The sealing strips are disposable, anti-theft, and are mostly used by customers who sell packaged products. After the sealing strip is torn off, the sealing performance remains unchanged and can be used continuously. The inside of the cover can be equipped with a sealing rubber ring to increase its sealing performance, strong sealing performance, and leak-proof.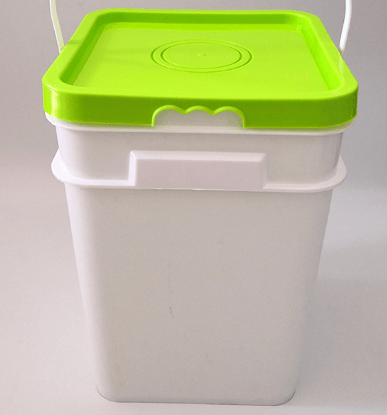 Plastic Square Pails & Lids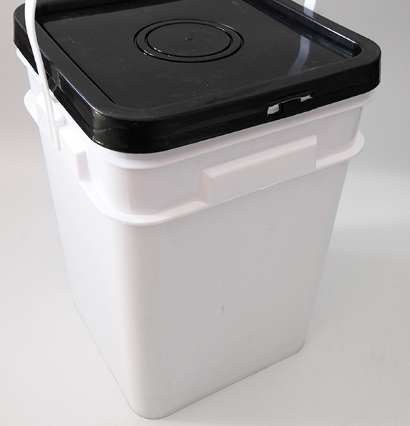 Optional size: 2L-25L, you can choose, 25L is a rectangular shape, no handle.
Colors are optional, red, blue, white, black, transparent, and can be customized according to MOQ.
Production process: one-time injection molding, smooth surface, no splicing and seams, no burrs, durable, long service life.
There are ribs on the side and bottom to strengthen the barrel body and enhance its load-bearing capacity. The barrel body is strong and wear-resistant. The thickness of the barrel below 5L is generally about 1.8mm, 5L to 15L, and the thickness is about 2mm, and the thickness is above 15L. 20L, the thickness is about 2.2mm
If you are interested in us, contact us now to get more detail!
Mobile/Whatsapp: 86-15324051286
Company email: mail@qiminggroup.com
If you do not find the products you want, you can click another website: https://www.qimingpackaging.com/products/plastic-buckets/plastic-square-buckets/
https://www.qiminggroup.com/wp-content/uploads/2021/05/plastic-square-pails.jpg
750
750
qiming packaging group
https://www.qiminggroup.com/wp-content/uploads/2016/12/qiming-packaging-QM.jpg
qiming packaging group
2021-05-31 17:09:17
2021-05-31 17:09:29
Wholesale Plastic Square Pails & Lids