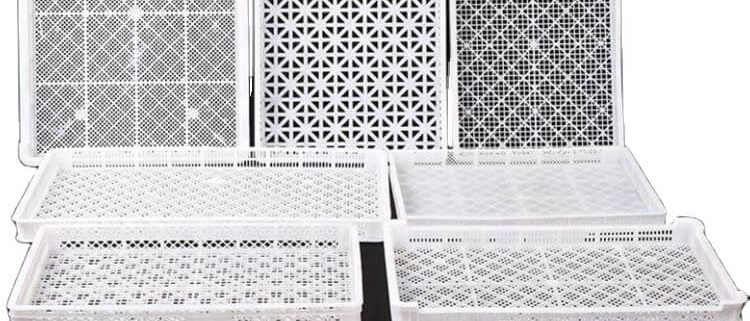 plastic tray
Freezing is one of the easiest steps you can take to make ingredients or cooked meals last longer. It requires much less effort than other methods such as canning, fermenting. In addition, if you're satisfied with the freezer space you already have, you don't need as much extra equipment as you do for other preservation methods.
Commercial quality food storage trays for all food-based applications such as ingredients, preparation, food manufacture, and food / produce transport and storage.
We offer a range of shallow nesting trays, stacking pizza/dough trays, and a range of deeper food-safe stacking containers. We also now offer our fantastic wooden style folding crates, ideal for display / POS at markets, food stalls, catering, etc.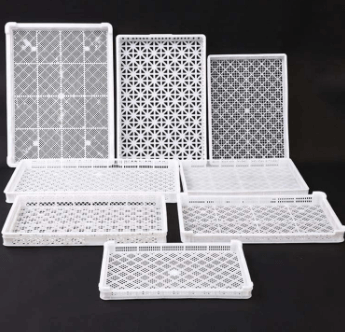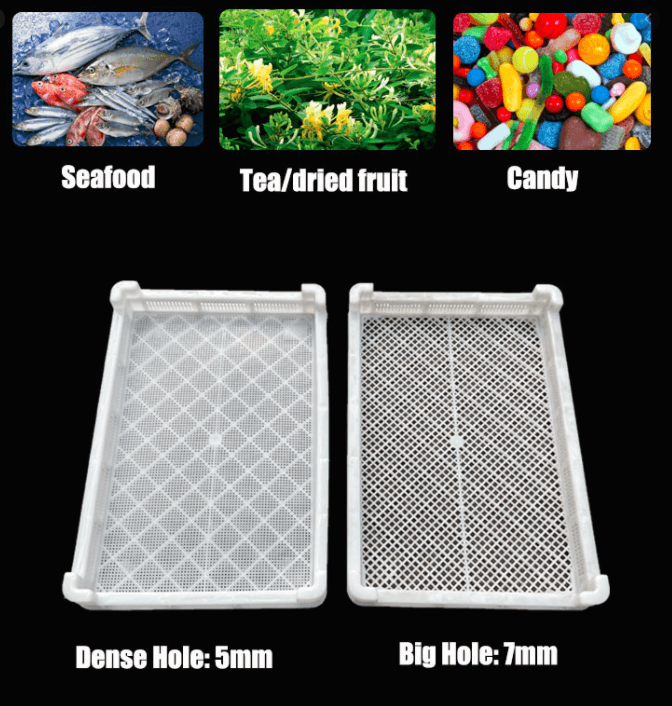 These mesh bottom trays are built out of Heavy Duty Polypropylene plastic. Guaranteed to not break or warp even with heavy loads.
The materials are pollution-free and recyclable, using 100% raw materials with smooth surface and no burrs.
These Trays Are Unbeatable.
Try finding a tray that does it all.
Dehydration Tray, Freezer Tray, Refrigeration Tray, Drying Tray…
Vented for Maximum Air Flow…Strong…Stackable…Food Grade…Easy to Handle…Versatile
Whether you need a quick replacement for your snowboard or a way to cure, dry, smoke, store or sort, these are the real deal.
Unique design of the plastic tray
The new molds which the little corners can be taken off and packed separately have been made.
This way the shipping costs will be much cheaper.
Here is a photo.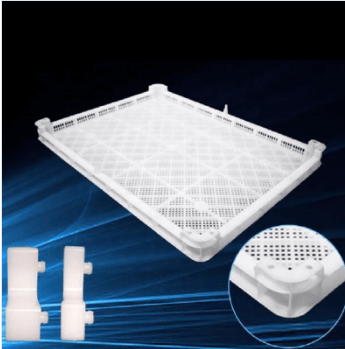 The advantage of our company.
Tangshan Qiming Trade Co., Ltd. 
known as "Qiming Packaging", Qiming Packaging is a professional engaged in the research, development, sale and service of packaging and printing products. 
The advantage of our factory.
Our factory owns professional injection equipment and blister equipment, and has tooled 108 kinds of molds to cater to different customer preferences.
Contact information
Our website: www.qiminggroup.com
If you are interested in us, contact us now to get more detail!
Mobile/Whatsapp: 86-15324051286
Company email: mail@qiminggroup.com
If you do not find the products you want, you can click another website: https://www.qimingpackaging.com/products/plastic-trays/
https://www.qiminggroup.com/wp-content/uploads/2021/05/plastic-tray.jpg
750
750
qiming packaging group
https://www.qiminggroup.com/wp-content/uploads/2016/12/qiming-packaging-QM.jpg
qiming packaging group
2021-06-11 11:29:24
2021-06-11 11:29:40
plastic trays