Do you know the feature of the stackable storage crates?
1.Stackable storage, saving space.
2. Moisture-proof, durable, easy to clean,
3.Reasonable connection between the zigzag box cover and the box body ensures strength and smooth opening. The box cover can bite each other freely without sticking.
4.effectively reduce transportation costs, often used in logistics and distribution process, especially suitable for tobacco, books, and other industries.
5.widely applicable to commercial circulation, distribution, and storage areas.
If you are interested in us, you can contact us online or send us by mail: mail@qiminggroup.com.

Stackable storage crates can be designed in open or closed configurations. Most of the demand for plastic crates comes from the food service and delivery industries. Dairy products, beverages, meats, seafood and all manner of other food items are delivered in plastic food crates.
Plastic crates are often found in general storage and warehousing facilities to organize, store and transport goods. They are often made with handles and can be stacked or nested for easy storage. The plastic used to make crates comes in a wide variety of colors, shapes, and sizes and is able to withstand variable temperatures, impact, and the weight of other loaded and stacked crates.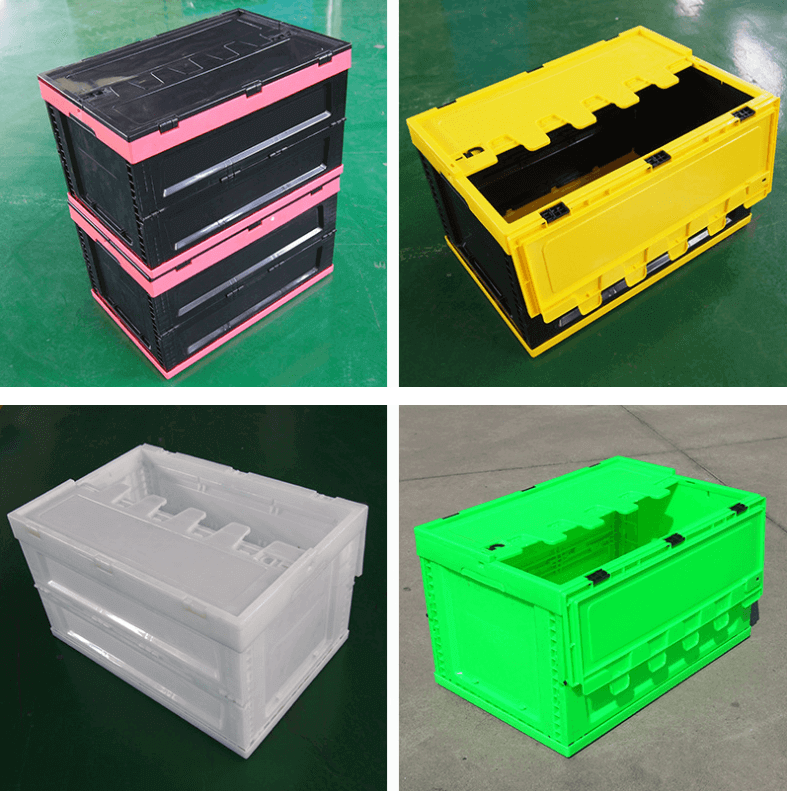 Plastic crates are manufactured through a process called plastic injection molding. An injection mold is a machine that takes raw plastic product, or stock, and processes it into a usable product. Most plastic injection molders begin with a collection of stock in a hopper which is directed into a conveyance channel. A screw will turn in the conveyance channel which, combined with heating, helps to liquefy the plastic in preparation for the mold.
A mold is a specially shaped cavity that, when filled with liquefied plastic, gives the plastic its shape. Under strict temperature control measures, the newly molded plastic is allowed to cool and harden. Once hardened, the product is cleansed of imperfections if present and then shipped or sent to additional processing.
Every mold is capable of imprinting the customer or molding company's name into the finished product; the mold needs only to be designed with protruding letters positioned appropriately. In many cases, the stock used for plastic crate design is made of High-Density Polyethylene (HDPE), which is a thermoplastic known for its durability.
If you are interested in us, you can contact us as follows:
E-mail: mail@qiminggroup.com | packaging@qimingpackaging.com
Mobile Phone: 008615324051286
WhatsApp | Wechat: 008615324051286
https://www.qiminggroup.com/wp-content/uploads/2021/03/plastic-turnover-crate.png
374
947
qiming packaging group
https://www.qiminggroup.com/wp-content/uploads/2016/12/qiming-packaging-QM.jpg
qiming packaging group
2021-03-04 16:30:06
2021-03-04 16:30:06
Stackable Storage Crates