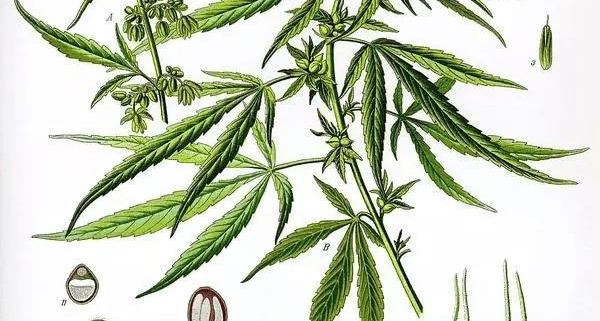 Tinplate tins are now widely used in food packaging, gift packaging, household goods, medicine, chemicals, etc., among which the most widely used food packaging, for example, empty tuna cans. The largest user of tinplate packaging is the food industry. Next, let's see where to buy empty tuna cans?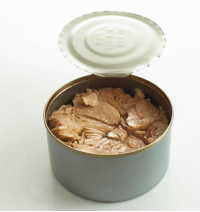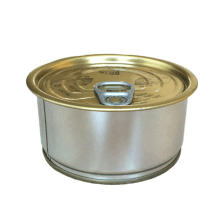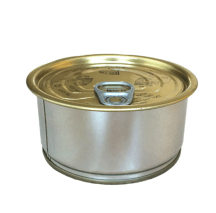 Q: The empty tuna cans made by what material?
A: Tinplate
Q: What is a tinplate?
A: Tinplate is commonly called tin cans, tin boxes, which are tins made of tinplate.
Q: where to buy empty tuna cans?
A: Come to Qiming.
Qiming empty tuna can are divided into two categories:1)2 piece tin can 2) 3 piece tin can
2 piece tin can:
*Generally the exterior color is golden yellow or metallic primary color, and the inner coating can be coated with food-grade aluminum paste (3-5 layers of coating)
*Both the body and lid are food grade
*The bottom has ribs, which increases the bearing capacity of the tank and makes the tank stronger
*Compared with a 3-piece can, the can body is directly formed by the stamping process without leakage, which can eliminate the leak detection process.
*To ensure product quality, two-piece cans need not be welded and sealed to avoid lead pollution from solder cans, and are resistant to high-temperature sterilization. Dust-free production in the workshop can ensure product hygiene.
*Beautiful and elegant, the tank body has no seams, the shape is beautiful, and the tank body can be continuously decorated and printed, the effect is good.
*The production efficiency is high, the two-piece can have only two parts, and the can body manufacturing process is simple, the process is simplified, and the production is fast and the delivery is fast.
*Raw materials are saved. The two-piece can body is stretched and deformed during molding. The wall thickness is thinner than the three-piece can, and the cost is relatively low.
*The bottom and lid of the jar can be stamped with the customer's logo




2 piece empty tuna cans sizes
3 piece empty tuna cans
*Advantages: Easy-closing lid self-sealing, no sealing machine is needed, saving customers cost and time, manual bottom sealing
*Suitable for holding dried fruits, dried flowers, Chinese herbs, preserved fruits, candy, jewelry, etc. Not recommended for liquids.
*Top plastic cover has black color and transparent color for choose.

3 pieces of empty tuna can sizes
| | | |
| --- | --- | --- |
| Size(mm) | Diameter(mm) | Height(mm) |
| NO.1 | 73 | 20 |
| NO.2 | 73 | 23 |
| NO.3 | 73 | 45 |
| NO.4 | 66 | 19 |
| NO.5 | 66 | 27 |
| NO.6 | 66 | 35 |
| NO.7 | 66 | 40 |
| NO.8 | 66 | 58 |
If you are interested in us, contact us now to get more detail! If you do not find the products you want, you can click another website: www.qimingpackaging.com. Or you can send the mail: mail@qiminggroup.com
https://www.qiminggroup.com/wp-content/uploads/2020/04/image-27.png
719
600
qiming packaging group
https://www.qiminggroup.com/wp-content/uploads/2016/12/qiming-packaging-QM.jpg
qiming packaging group
2020-04-09 11:09:40
2020-12-15 15:50:01
Where to buy empty tuna cans?