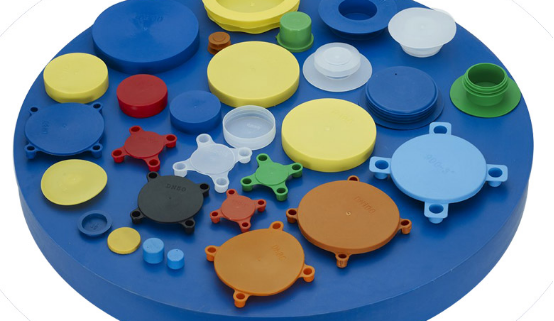 Flange Protectors & Pipe Protection Products
Plastic protective caps are often referred to as plastic cap, this product is mainly manufactured by raw plastic materials, the main function of the caps is to protect the important parts of the steel tube joint, flange joint, etc.It will not be easy to knock against. The biggest characteristic is long service life and not artificially persecution easily.The biggest advantages of the raw material is waterproof, grease proof,and anti-corrosion.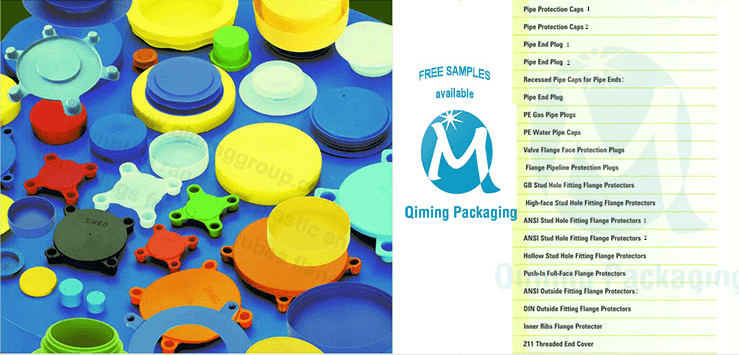 The main raw material of plastic pipe caps is plastic. Plastic is a kind of synthetic polymer material with plasticity. Together with synthetic rubber and synthetic fiber, it forms three indispensable synthetic materials for daily life. Specifically, plastic is a synthetic resin as the main component. in a certain temperature and pressure conditions can be molded into a certain shape, at room temperature it can maintain the shape of the same material.

Qiming packaging End Cap For Plastic Pipe adopt LDPE material. Complete sizes are available. It has many good features: durable, good ductility, high temperature, and low-temperature resistance, The feature of Internal plug protection: The plug-in plastic pipe end cap is a form of protection which can also make the pipe inside the formation of a closed space, conducive to the protection of pipe.

The choice of plastic cap and cap molding mainly depends on the type of plastic, whether it is thermoplastic or Thermos setting. Also depends on the starting form and the shape and size of the product. The commonly used methods for processing thermoplastics are extrusion, injection molding, calendering, blow molding and thermal molding, etc.
Qiming Packaging can offer featured service:
*Accept Trial Order
*Low MOQ
*Free Sample
*Non-Disclosure Agreement Quality & Refund Agreement
* Price for reasonable/Result for win-win
Tangshan Qiming Trade Co., Ltd.
known as "Qiming Packaging", Qiming Packaging is a professional engaged in the research, development, sale and service of packaging and printing products.
Our factory owns professional injection equipment and blister equipment, and has tooled 108 kinds of molds to cater to different customer preferences.
If you are interested in us, contact us now to get more detail!
If you do not find the products you want, you can click another website: https://www.qimingpackaging.com/products/flange-protectors/
https://www.qiminggroup.com/wp-content/uploads/2020/04/image-59.png
394
554
qiming packaging group
https://www.qiminggroup.com/wp-content/uploads/2016/12/qiming-packaging-QM.jpg
qiming packaging group
2021-03-30 10:53:23
2021-03-30 11:01:09
Flange Protectors & Pipe Protection Products