First of all, the production process of our Jerry Cans & Drums are below the mold. How much do you know about the blow molding?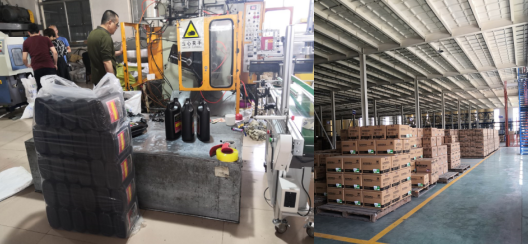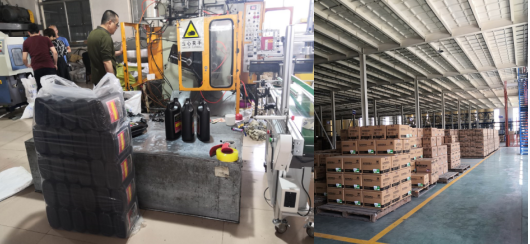 Here are the advantages and disadvantages of Blow Moulding.
Advantages:
1. Production In Large Quantities
It can help the companies to produce a large number of uniform units in a short period of time. This virtue makes this process all the more important.
2. Production of an Array of different products
Due to the efficiency of blow molding, this process can be utilised in many industries for manufacturing a variety of products such as petrol tanks, flower pots, and containers.
3. Automation
The automation has increased the speed of production and made the process of assimilation and integration of various parts super easy.
4.Low Cost
This technology uses low pressure to make the molds and this technology also reduces the labor cost hence financially the process of blow molding is very efficient.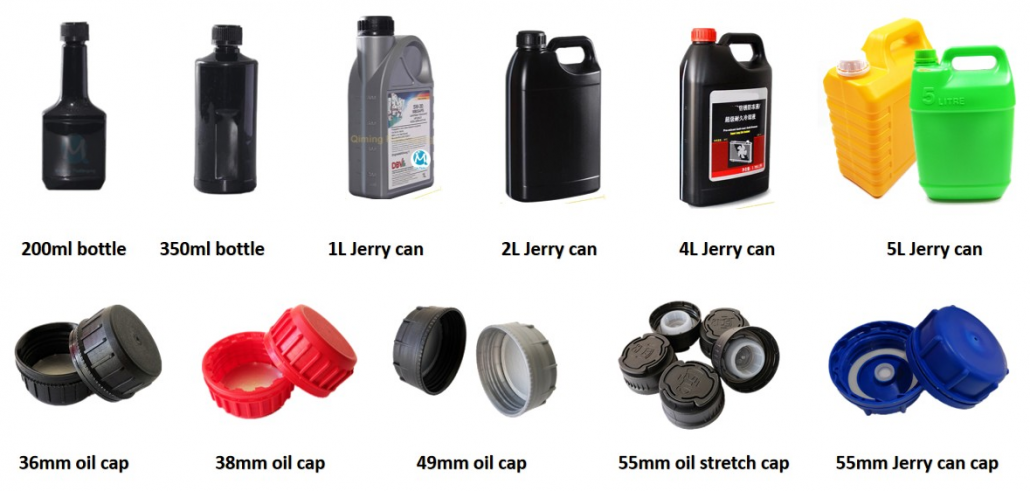 Disadvantages:
1. The Requirement of Precision Generates Waste
There is a lot of waste material generated where a precise size of products is required. Hence this process creates a lot of waste material during manufacturing units with particular dimensions.
2. Affects the Environment
It mainly involved in the production of plastic articles that are non-biodegradable and are huge harm to the environment.
Jerry Cans & Drums are widely used for packaging Lubricating oil, engine oil, paint, living oil, chemical raw materials, dried powder, sauce, and so on.
Our plastic jerry can with excellent workmanship, smooth surface, exquisite arc design.
Besides, our after-service is very complete:
As per your request, in case of quality issue . after confirmed by each side, REFUND or RE-PRODUCE on
If the good is deformed, or even if damaged, the goods can not be used normally, we will resend new goods.
Welcome to contact us to get the free samples! If you are not find the pruducts you want, you can click the another website: www.qimingpackaging.com.
https://www.qiminggroup.com/wp-content/uploads/2020/06/图片1.png
562
1179
qiming packaging group
https://www.qiminggroup.com/wp-content/uploads/2016/12/qiming-packaging-QM.jpg
qiming packaging group
2020-06-28 15:01:51
2020-10-26 17:44:23
Jerry Cans & Drums