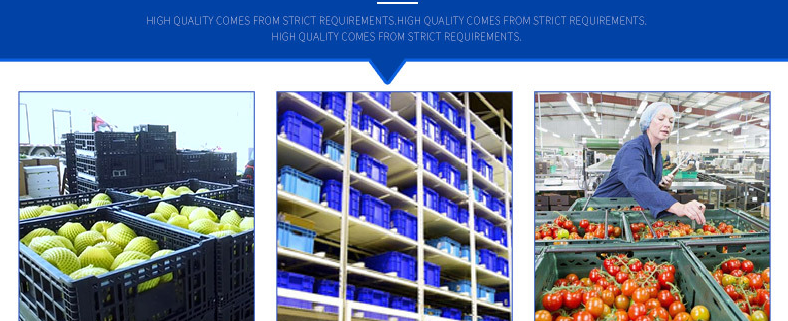 Qiming packaging is a professional supplier of plastic folding storage container basket crate box, specializing in design, development, and sales of plastic folding crate folding basket. We focus on a series of fashion accessories, a wide range of diversity, reasonable prices, and on-time delivery. Welcome your inquiry to learn more on the plastic folding box.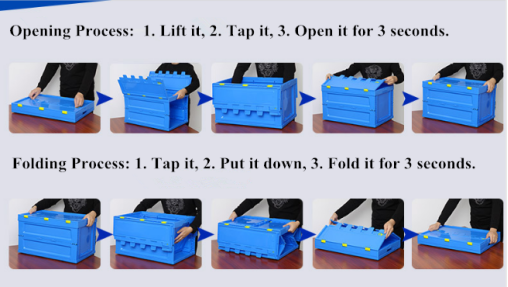 Features of the Plastic folding storage container basket crate box:
Collapsible containers are foldable. Collapsible containers save external volume required during the transportation and logistics these containers collapse and reduce the cost.
100% new PE raw materials, or PP material, customized by the customer, non-toxic and tasteless, safe, and environmentally friendly, could be cleaned in high temperature, repeated use.
the external reinforcement design makes it more durable and doesn't easy to deformed, and the service life is longer.
Thickened bottom design, smooth edges, can bear larger weight and non-slip, safe to use.
For folding basket: Ventilation design, air holes are evenly distributed, meticulous workmanship, anti-metamorphosis, and convenient to observe the goods in the frame. For folding crate: It's solid, no holes, can effectively prevent dust from entering.
The plastic basket can be placed on top of each other, effectively avoid damage during transportation.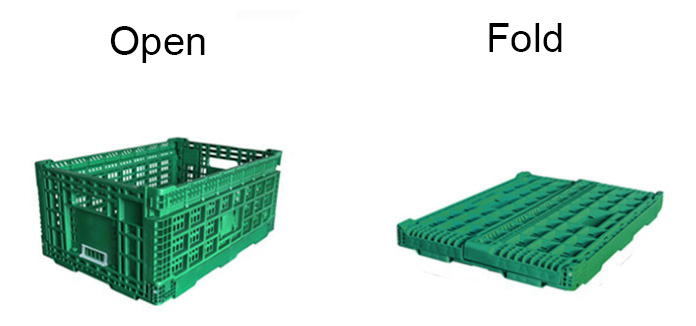 The global market for collapsible containers is witnessing a preferable choice for plastic material segments due to several features offered by the materials and flexibility in production capabilities.
Plastic folding storage container basket crate boxes are well suited for and widely used in supermarkets, transportation, storage,l, and some retail outlets.
Many of the manufacturers of collapsible containers focus on a high stacking ratio.
The global market for collapsible containers is witnessing a positive outlook in recent years and further is expected to grow above-average growth during the forecast period.
Thank you for your reading. If you are not find the pruducts you want, you can click the another website: www.qimingpackaging.com.
https://www.qiminggroup.com/wp-content/uploads/2020/06/图片8.png
332
788
qiming packaging group
https://www.qiminggroup.com/wp-content/uploads/2016/12/qiming-packaging-QM.jpg
qiming packaging group
2020-06-28 14:52:33
2020-10-26 17:44:29
Plastic folding storage container basket crate box