Free Samples Different Type of Plastic IBC Tote Adapter Connector
Qiming Packaging Group, is a professional manufacturer of IBC Tote Adapter Connector,This article is dedicated to ibc Adapter Connector.
IBC Tote Adapter Connector Adapters make it possible to use your IBC tank with numerous connections including GK couplings, Camlock couplings, Milk Couplings / DIN 11851, and Storz couplings but also for linking multiple IBC containers, connecting a tap or a garden hose with coupling when your IBC is used as a rainwater tank. The IBC Couplings & Adapters are all molded from glass reinforced polypropylene. These couplings cover a wide range of IBC threads adapting them to be BSP standard couplings such as BSP, Camlock, or a simple hose tail.
IBC tote adapters are specifically designed for IBC (Intermediate Bulk Container) or 270L, 300L, 1000L water tank. Qiming Packaging IBC adapters are made of 100% new food grade HDPE. Durable, Economical, Safe, Easy Operation, non-spill, FDA-approved safe for food products.
There are many types and sizes of it, and I will list a few of the more popular ones in this article as follow.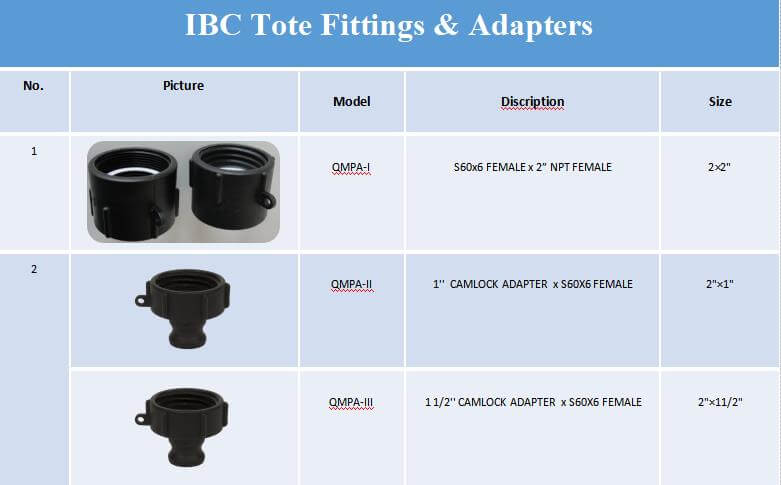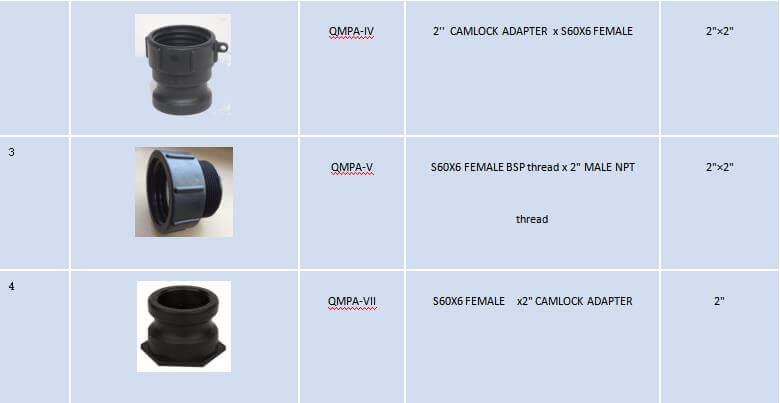 Qiming packaging is a professional manufacturer, with a professional team to provide you with pre-sales and after-sales service. If you are interested in us, contact us now to get more detail! If you do not find the products you want, you can click another website: Qiming packaging IBC Tote Adapter Connector
Mobile/Whatsapp: 86-15324051286
Company email: mail@qiminggroup.com
https://www.qiminggroup.com/wp-content/uploads/2021/02/IBC-Tank-Adapter-1.jpg
617
955
qiming packaging group
https://www.qiminggroup.com/wp-content/uploads/2016/12/qiming-packaging-QM.jpg
qiming packaging group
2021-04-29 15:42:24
2021-04-29 16:02:38
Free Samples Different Type of Plastic IBC Tote Adapter Connector