ibc-valves
Several Things You Should Know About 62mm 75mm 80mm Ball Valves
Take Control of Your Liquid Products for Your IBC tanks.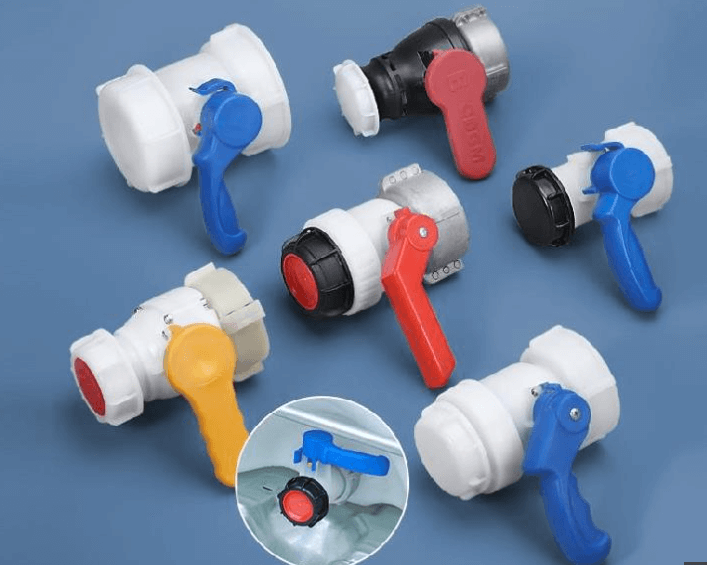 Direct the passage of fluid from out of your intermediate bulk container with IBC ball tote valves.
Here are key the different features and benefits our various IBC ball valves have to offer:
Designed to fit particular IBC tank
Available with 2 gasket types: High temperature, fuel, chemicals, oil, and acid resistant EPDM
Large, easy to operate handles
Have a quick disconnect outlet (no mechanical tools required for this press on the valve with its easy, positive, fast connection) or NPT outlet (U.S. standard tapered thread for extremely tight seals)
Some have internal LDPE seals with a foil seal outlet to provide you with tamper evidence
Dust caps to keep particles and contaminants out of your products
Metal or nylon collars
Some are FDA compliant to use in food applications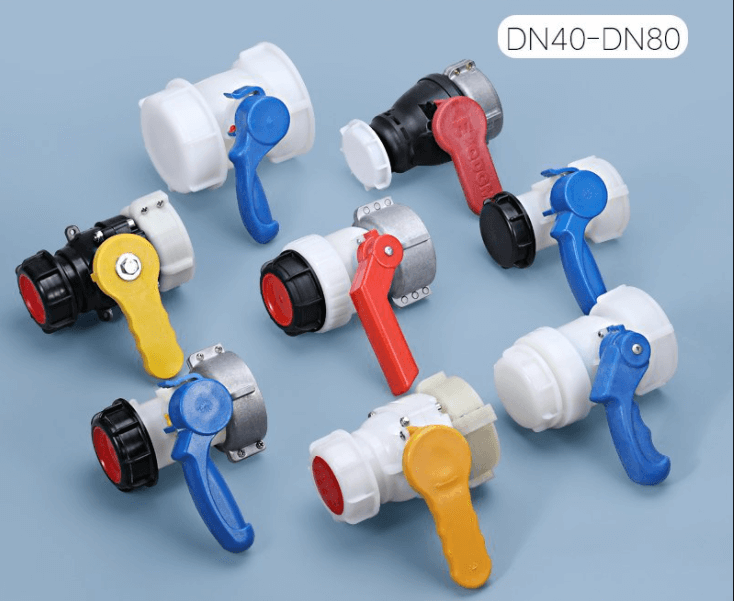 What is the difference between a butterfly, ball valves?
Very good question.Here's the answer. They're all specialty designs of IBC valves:
IBC ball valves 62mm 75mm 80mm contain either an internal round ball or an internal cylinder with a hole in it so that when the handle is turned, the opening turns to allow the product to flow.
Butterfly valves have a disk mounted on a rotating shaft so that when the valve is fully closed, the disk completely blocks the line. When fully opened, the disk is at a right angle to the flow of gas or liquid.
IBC VALVE SPECIFICATIONSAbout 62mm 75mm 80mm Ball Valves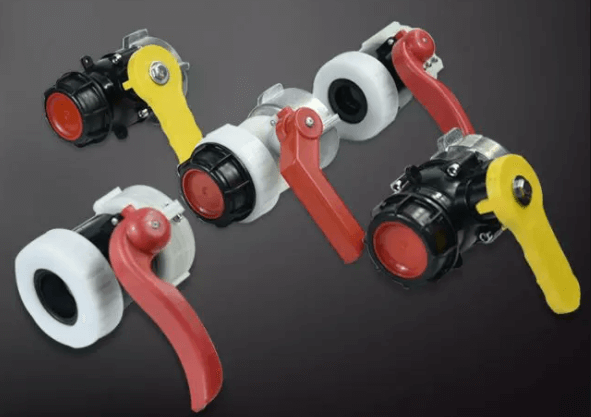 Intermediate bulk container valves are designed from various materials, fabricated to various threading sizes, set for different attachment styles, and/or rated up to certain pressure operations. Having the right valve and fitting option will allow an IBC container to be integrated into various production, logistic, or delivery systems, and ensures compatibility with the desired payload materials or chemicals. IBC components are sized to fit across gallon capacities, model types, and use for the various IBC tanks. Product specifications and tank hole sizes are carefully listed to outline component dimensions and compatibility. Select the tote discharge valve that best suits the conditions and requirements of both the job and the IBC container.
If you are interested in 62mm 75mm 80mm Ball Valves please contact Qiming Packaing Company!
https://www.qiminggroup.com/wp-content/uploads/2021/03/ibc-valves-1.png
184
513
qiming packaging group
https://www.qiminggroup.com/wp-content/uploads/2016/12/qiming-packaging-QM.jpg
qiming packaging group
2021-04-28 14:39:57
2021-04-28 14:39:58
Several Things You Should Know About 62mm 75mm 80mm Ball Valves