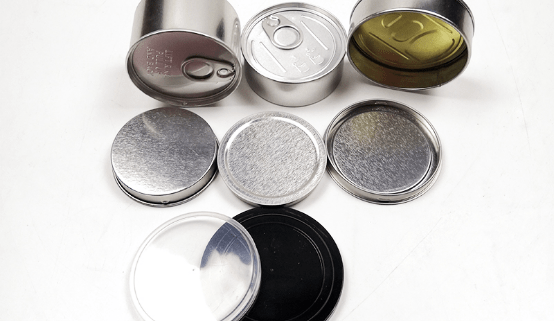 As we all know, Self sealing tuna tins can be widely used for packaging dry flower, marijuana, powder, herbs and some other dry. It's very common in people's daily life.
People will ask if it can be used for packaging tuna, the answer is 'NO'.
It's not 100% sealing, so the liquid can flow out of it, but dry food or some other dry is no problem totally.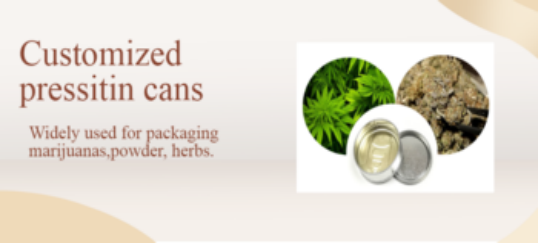 Don't worry, we also have tin can for packaging tuna.pictures as below: It's not self-sealing, but need a machine.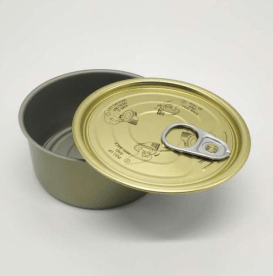 Firstly let's talk about the Self sealing tuna tins' features:
Smooth inside and outside surfaces
Light-weight, high strength, using hard and durable material: tinplate or Tin-free Steel.
Smooth inside bottom without welding lines by using deep draw technique.
Easy to pour completely.
Using 2 pieces of vacuum cans sealing machine, the ink cans can be fully pressurized to ensure the quality and safety of the inner.
It's easy to pull up and convey. Therefore it will save transport costs and stock space a lot. It will save 80% of the stock space.
It's recoverable.
At last no need the machine seal, just press is okay.
Secondly, it's the process that how to operate it.
You need to fill the products to the tin cans from the bottom.
Then pat the lid to the bottom and make the tin cans closure.
Finally, close the plastic lid on the top, okay it's done.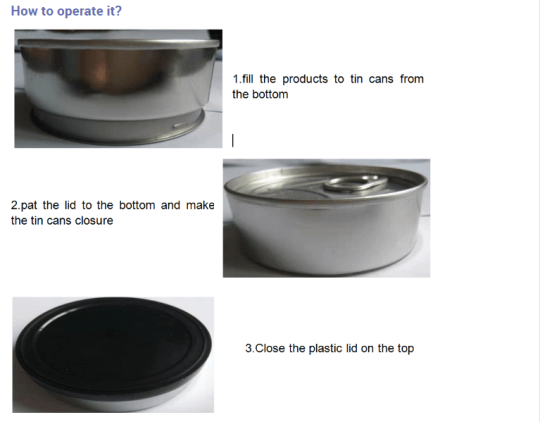 Notice: about the plastic cover, we have black and white transparent two types of press it in tin cans.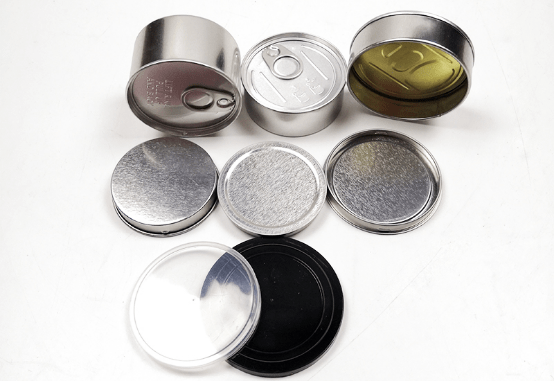 If you are interested in us, come here!!!
If you are interested in us, contact us now to get more detail! If you do not find the products you want, you can click another website: www.qimingpackaging.com. Or you can send the mail: mail@qiminggroup.com
https://www.qiminggroup.com/wp-content/uploads/2020/04/image-24.png
381
554
qiming packaging group
https://www.qiminggroup.com/wp-content/uploads/2016/12/qiming-packaging-QM.jpg
qiming packaging group
2020-04-07 12:07:09
2020-12-16 14:30:51
Self Sealing Tuna Tins