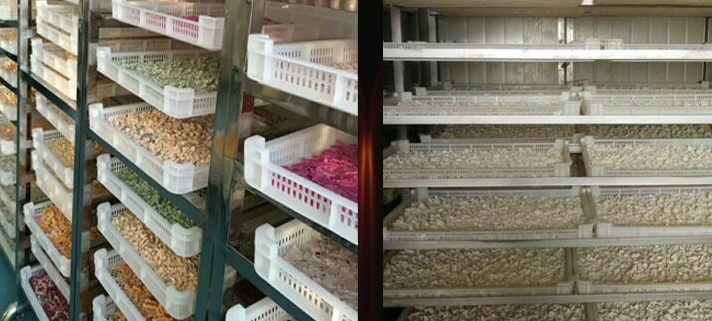 In the food industry, you may bake food to make dried fruit, you may dry food to make dried flowers or tea and other foods, or you may freeze food to keep fresh. To complete these workings, the plastic stackable drying trays are indispensable. Now we will introduce White-Plastic-Perforated-Stackable-Drying-Trays-for-all-Pasta-Machines for you.

The White-Plastic-Perforated-Stackable-Drying-Trays-for-all-Pasta-Machines are available in PP or PE materials. Trays of different materials can be selected according to the different needs of customers.
2. The White-Plastic-Perforated-Stackable-Drying-Trays-for-all-Pasta-Machines made of PP is more resistant to high temperatures and can withstand temperatures up to 120℃, making it suitable for baking food;
3. The plastic drying trays made of PE is more resistant to low temperature and can withstand a low temperature of -40℃, which is suitable for freezing food;
4. If drying food at room temperature, PP and PE materials are both available.
The plastic drying tray has become the preferred use because it has many irreplaceable advantages:
1. One-time injection molding, no seams, smooth edges, and no burrs, and no injuries to hands during handling.
2. Beautiful design, can be stacked up to 5 meters high, unique shape structure, the raised design of the four feet makes it a certain gap when stacked, it is convenient for cold air to enter when used in the cold storage, and will not crush the product. There are card slots at the bottom for better stability. The height is relatively low, suitable for placing meatballs, seafood, and other food.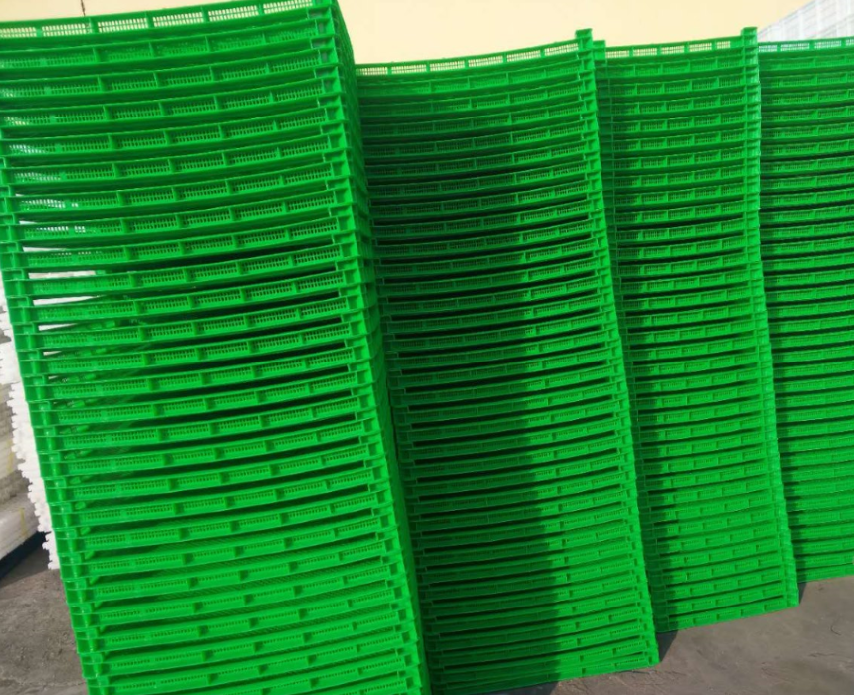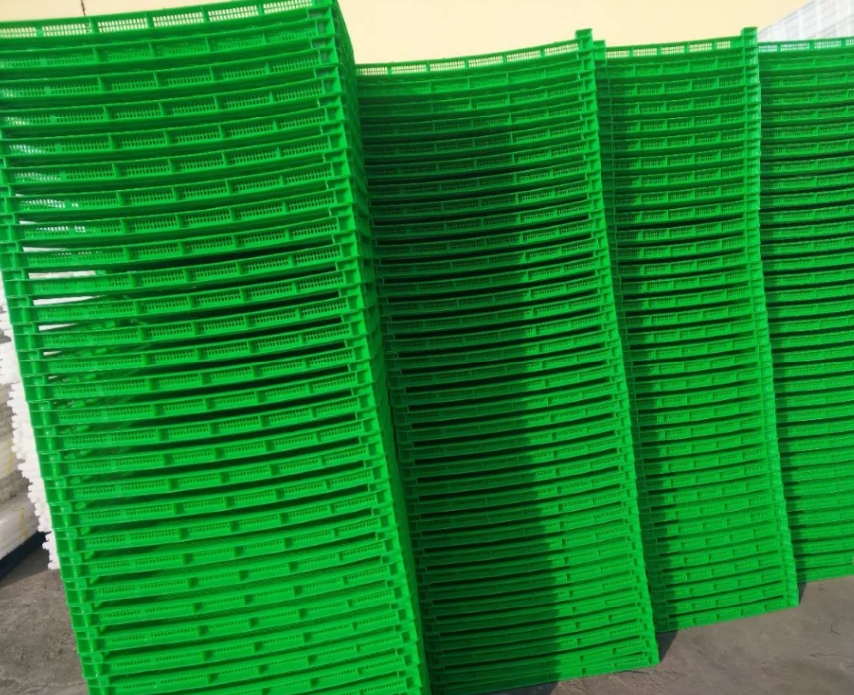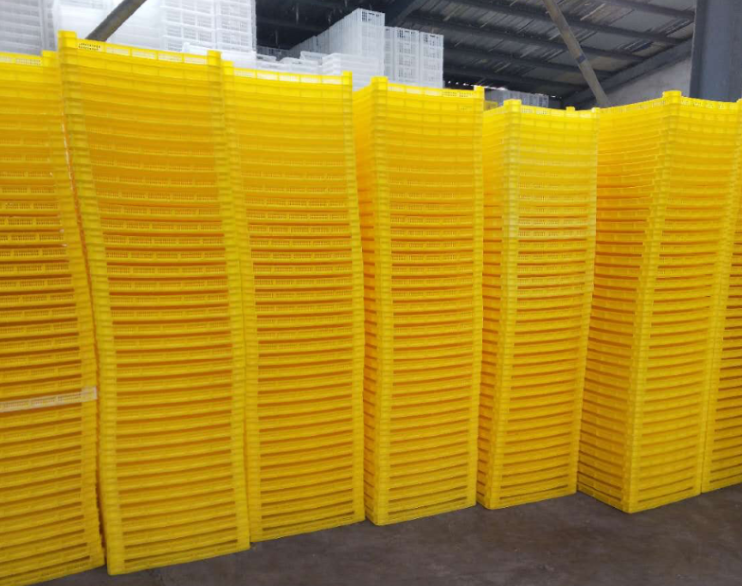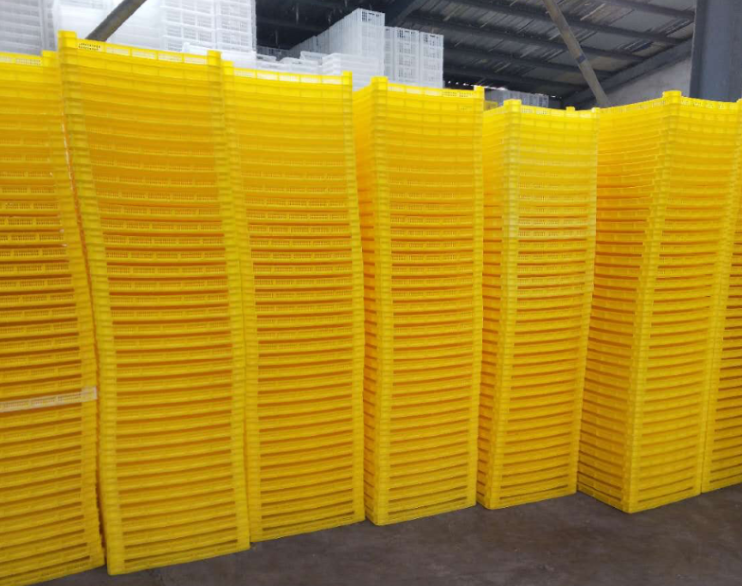 3. New 100% pure PE / PP material, food-grade, non-toxic and tasteless, can be directly contacted with food. Strong impact resistance, anti-fall, no deformation, no damage from falling, durable, wear-resistant and pressure-resistant, corrosion-resistant, aging-resistant, resistant to most acids and alkalis, moisture-proof.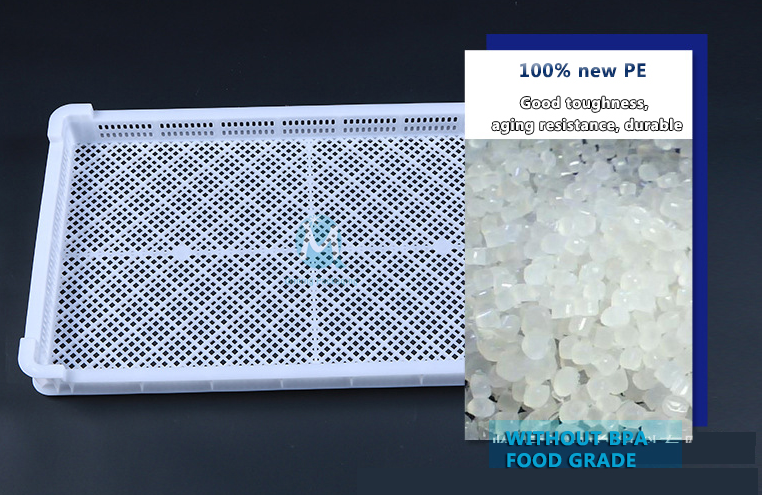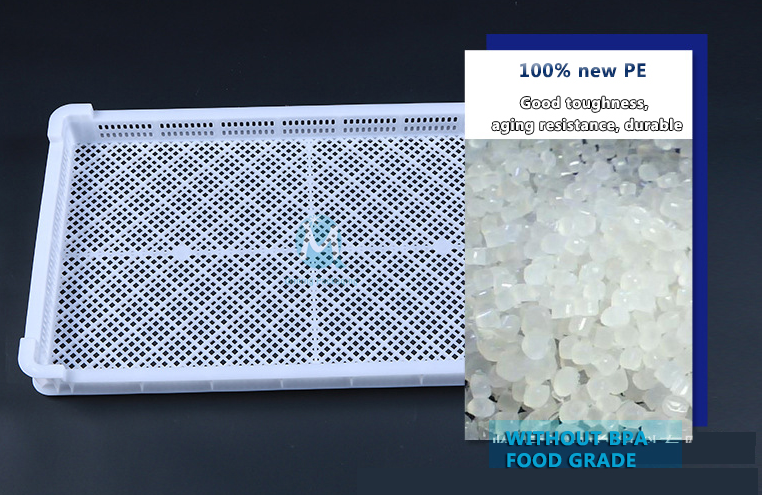 4. The design of the ribs at the bottom and the edges increases the load-bearing capacity of the tray, making the tray stronger and less prone to deformation. The load-bearing capacity is more than 80kg under the stacking multiple layers.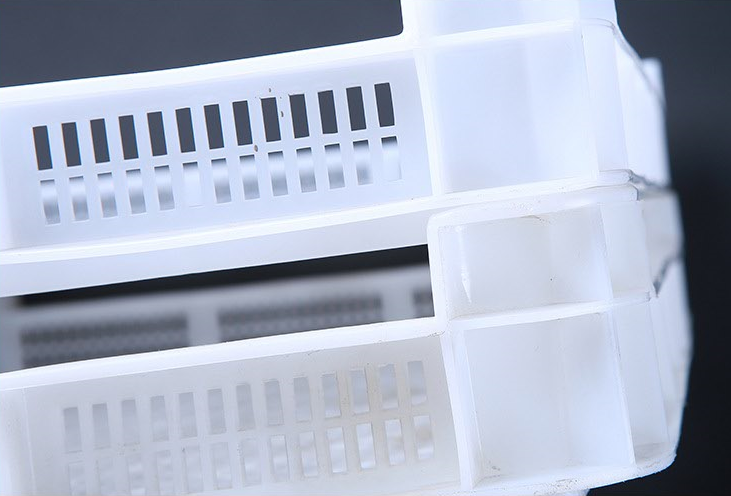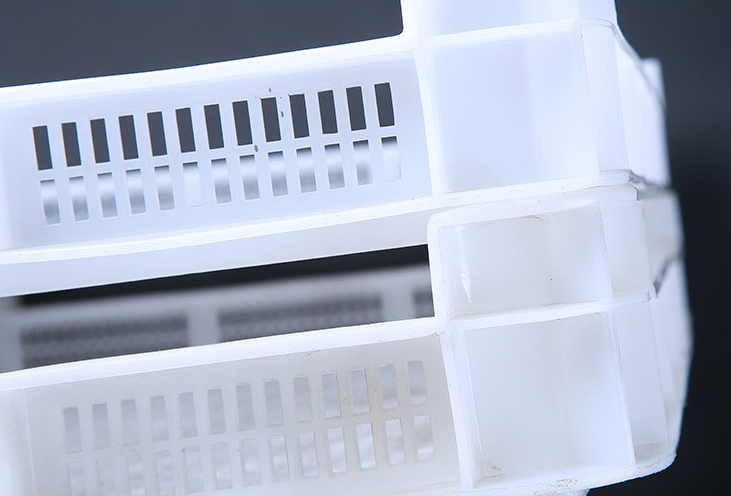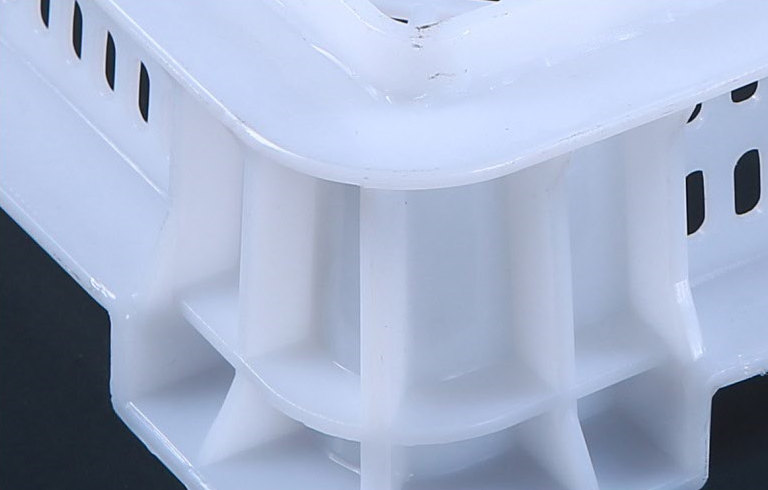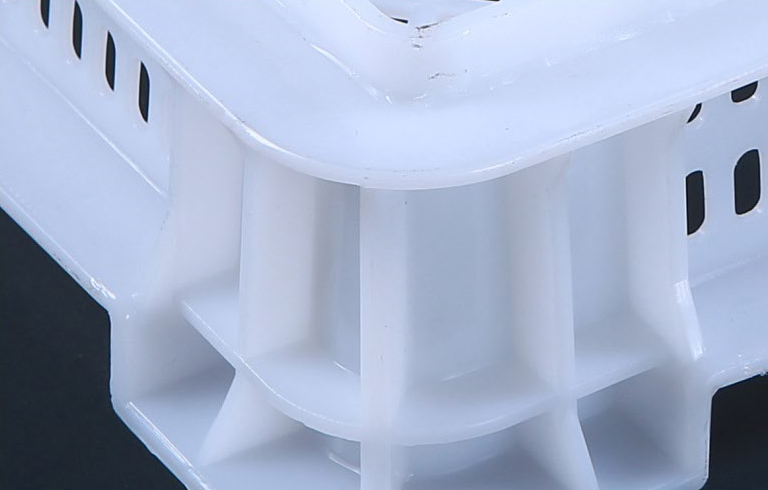 5. The neat and dense mesh design makes the tray have good air permeability, which can ensure that the products on the tray can be frozen or dried faster.
6. Strong water permeability and easy to clean.
7. Light texture for easy transportation.
8. Various colors (white, blue, yellow, etc.) are available, the shape can be square or rectangular.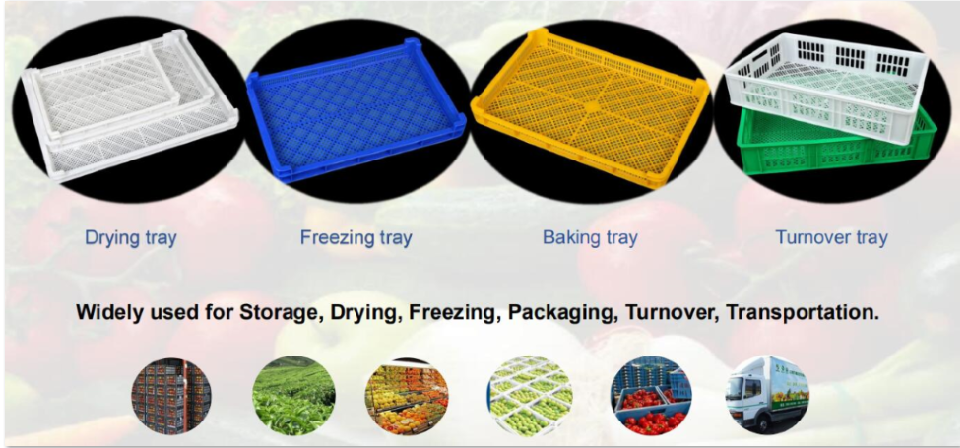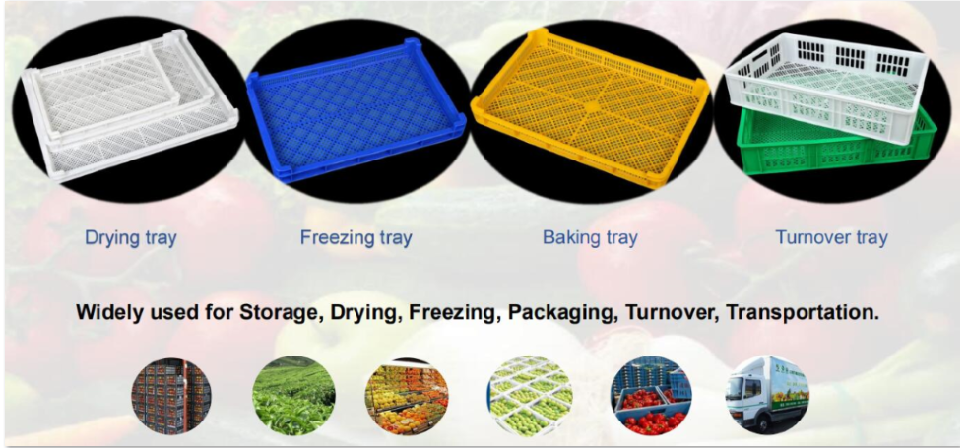 9. Different sizes for your reference, you can choose the suitable size of trays according to your needs.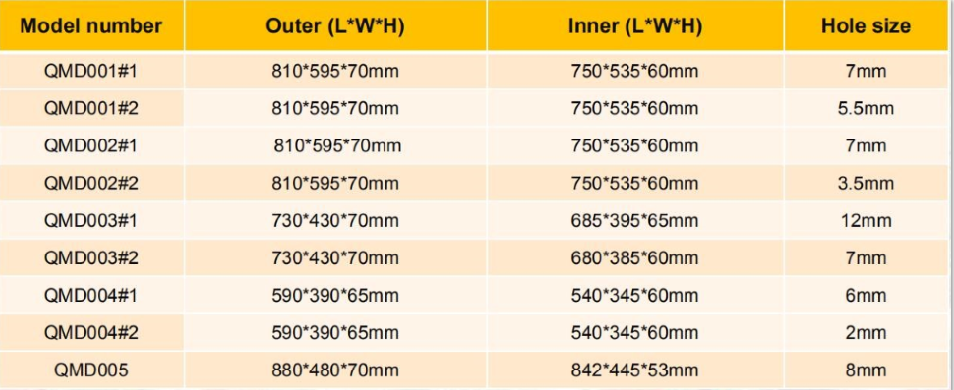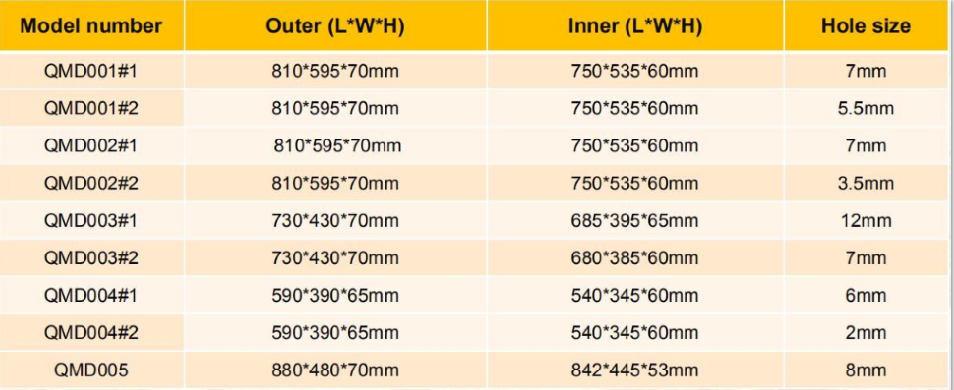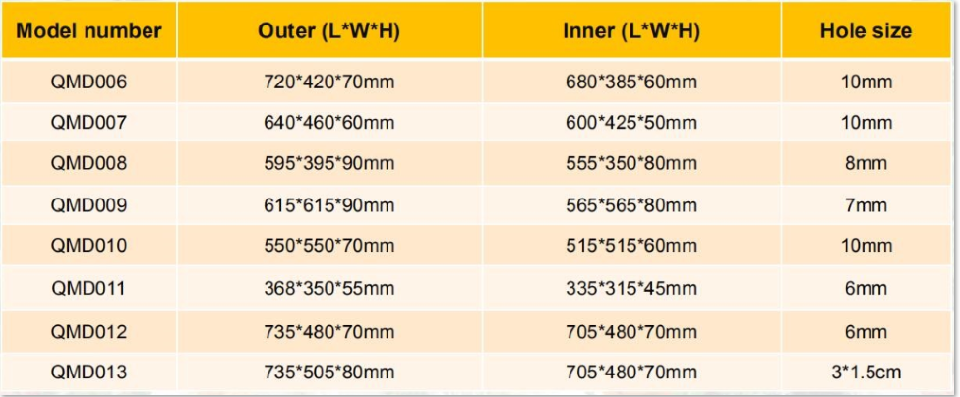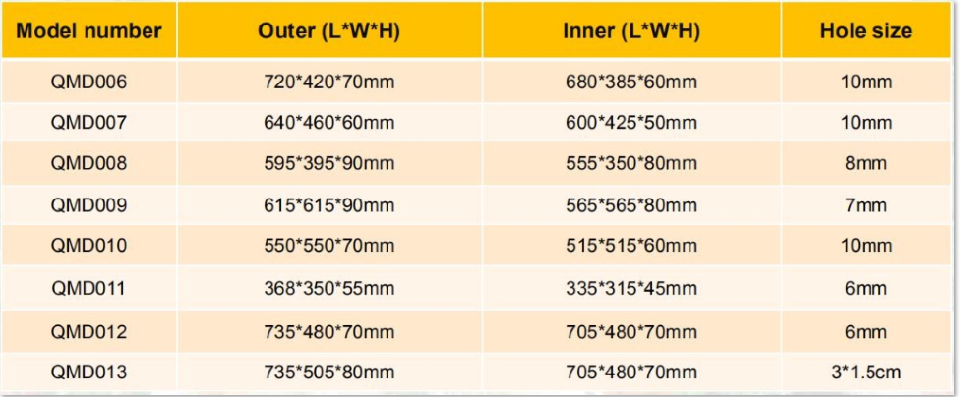 10. Wide range of applications, the plastic drying trays are suitable for various industries, fruit and vegetable industries (fruit and medicinal herbs, tea, etc.), food industry, clothing and textile industry, electronics and electrical industry, poultry and egg industry, ocean fishing industry, refrigeration and refrigeration industry, automotive Bicycle industry, automobile industry, etc.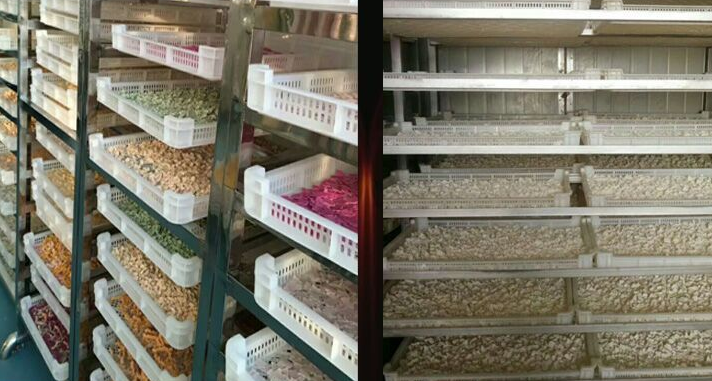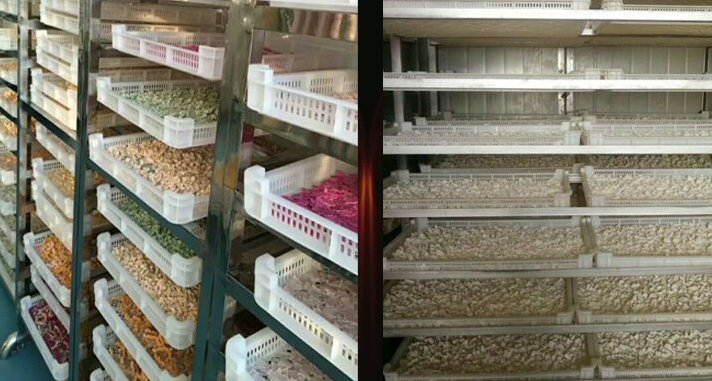 Note: Due to the characteristics of the plastic freezer itself, such as high temperature or low-temperature environment, according to the principle of thermal expansion and contraction, the material of the freezer will shrink or extend by ± 1%, which means that there is a difference of ± 5mm for the size.
If you are interested in us, contact us now to get more detail! If you do not find the products you want, you can click another website: www.qimingpackaging.com. Or you can send the mail: mail@qiminggroup.com
https://www.qiminggroup.com/wp-content/uploads/2020/03/图片10.png
381
712
qiming packaging group
https://www.qiminggroup.com/wp-content/uploads/2016/12/qiming-packaging-QM.jpg
qiming packaging group
2020-03-24 15:05:03
2021-01-05 13:27:33
White Plastic Perforated Stackable Drying Trays for all Pasta Machines