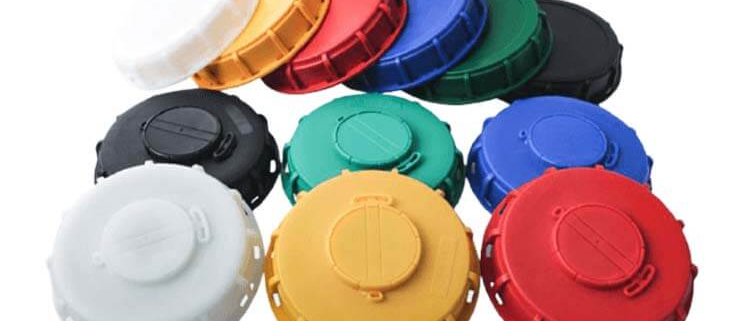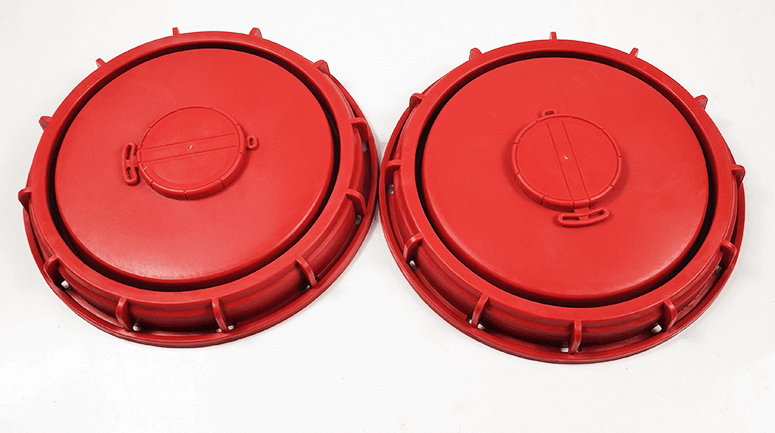 What material of the IBC top screw lids?
We use 100% pure HDPE raw material food grade, which can be in direct contact with drinking water.
IBC venting/ do i need to depressurize my IBC?
We are often asked if IBC containers need depressurization prior to unloading, with the question arising due to the IBC's exposure to elevated temperatures and fluctuations experienced during transport. The answer is no, and this question also applies to general IBC operational handling, integration, loading, in addition to unloading.
Intermediate bulk containers have been engineered with vented inlet caps, vent bungs, or both. Standard IBC vacuum vents are designed to automatically operate when the holding tank's internal pressure reaches a specific force, 0.25 psi (1.72 kPa), effectively moderating IBC containers' internal pressure beneath safe handling levels
Can IBC top screw lids be recycled?
Yes, all IBC top screw lid plastic is acceptable for recycling 
based on select cleanliness standards. Plastic IBCs are made from high-density polyethylene, HDPE, a thermoplastic, which, as such, can be broken down, melted, and reused.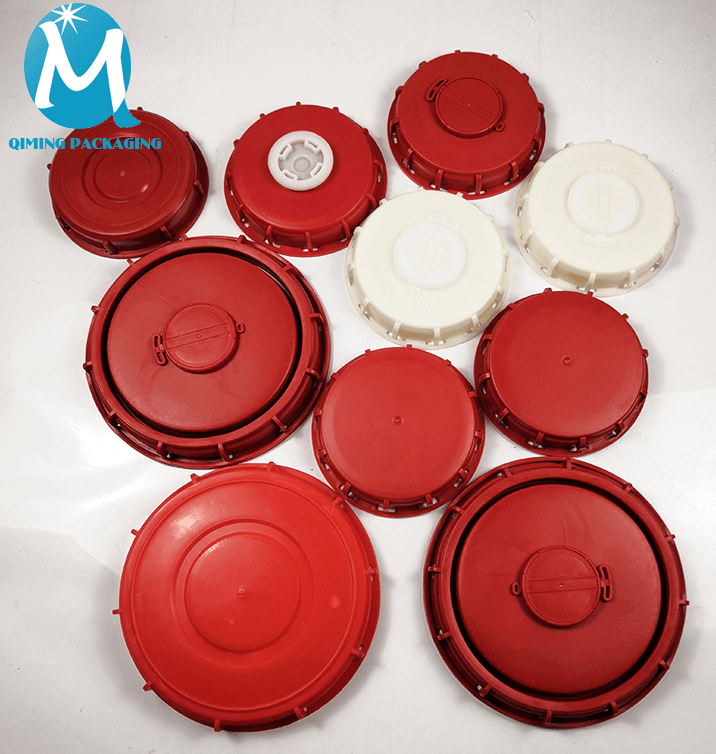 Can I clear my poly IBC top screw lids?
Yes, rigid plastic IBC top screw lids can be cleaned. A dilute bleach (sodium hypochlorite, NaOCl) and water solution are recommended for the cleaning of the IBC interior after handling inert commodities such as sand, food ingredients, granules, water, or mild chemicals that will not hazardously react with bleach or be insoluble due to non-polar or hydrophobic characteristics. Never clean a polyethylene IBC with a chemical that indicates incompatibility with high-density polyethylene (HDPE) as cleaning with such chemicals would potentially cause chemical attack, tank and IBC top screw lids surface damage, and eventual side-wall weakening/instability.
If you are interested in IBC top screw lid,please do not hesitate to contact Qiming Packaging.
Mobile/Whatsapp: 86-15324051286
Company email: mail@qiminggroup.com
If you do not find the products you want, you can click another website: https://www.qimingpackaging.com/products/ibc-tote-fittings/ibc-tote-caps/
https://www.qiminggroup.com/wp-content/uploads/2016/12/ibc-lids.jpg
750
750
qiming packaging group
https://www.qiminggroup.com/wp-content/uploads/2016/12/qiming-packaging-QM.jpg
qiming packaging group
2021-05-28 14:34:20
2021-05-28 14:34:21
What Everyone Ought To Know About IBC Top Screw Lids