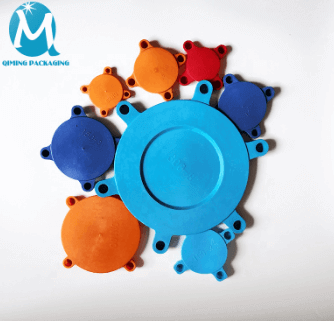 Plastic Flange Cover
PLASTIC FLANGE COVER: VINYL FLANGE PROTECTORS
The vinyl flange covers consist of the most superior flange protectors available on the market today. They outperform most other types of flange covers because of their design and material.
Design
Unlike many plastic Flange Cover that merely protect the internal threads of a pipe, valve, or connector, Qiming Plastic Flange Cover the full face of the flange as well as the complete external diameter of the part.
Material
All plastic Flange Covers are made from a rugged PVC vinyl material that not only resists weather, moisture, and chemicals, but does not become brittle and crack like harder plastic injection molded flange protectors.
The flexible material also stretches to go on easily while providing a nice sung fit. As an added benefit, this soft material provides an extra layer of cushion against abrasions.
Qiming's extensive line of flange covers includes the following three styles with over 80 sizes. Most covers are in stock for immediate shipment.
Our All-Around ANSI Flange covers provide complete all-around flange protection, easy to fit, durable and flexible. They are offered in yellow flexible polyethylene and protect both the full face and raised face of the flange. No fasteners required.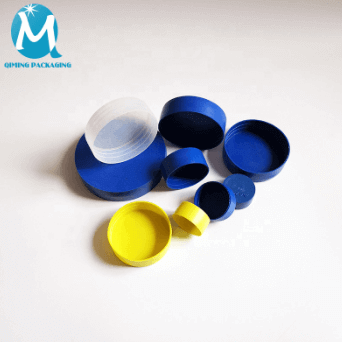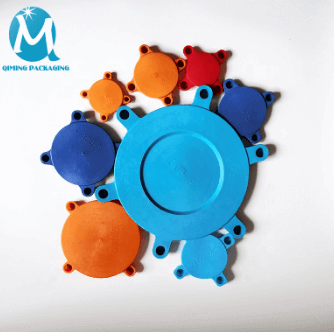 Bolt Hole Flange cover is easy to apply and attach simply with cable ties, retainer plugs, or pins/washers. They provide cost-effective full-face protection on the exposed flange sealing surface. Flange protection disks are available in a variety of sizes and pressure ratings. ANSI Flanges: Sizes 1/2 inch to 36-inch Pressure Groups 150, 300, 400, 600, 900, 1500, and 2500 pounds. DIN Flanges: Sizes DN 10 to DN 600 Pressure Groups PN 6, 10, 16, 25, and 40. Bolt hole flange protectors are offered in HDPE, Corrugated PP and Pressboard. Require no fasteners.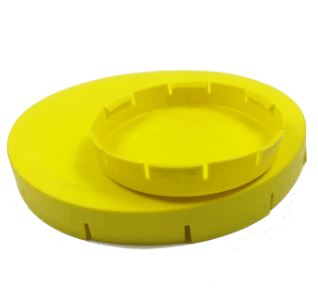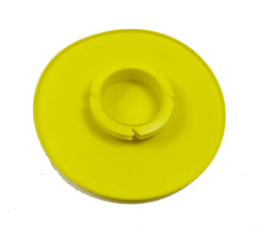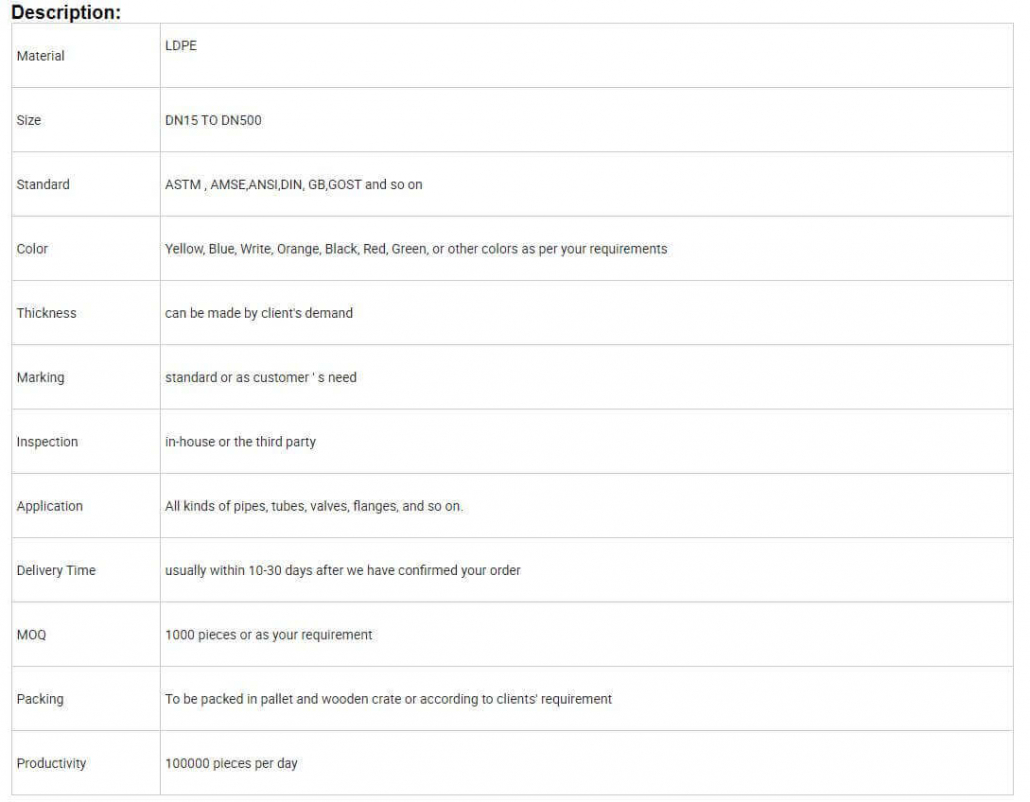 Studded Raised Face Flange cover quickly fit into the flange's bolt hole for a tight and secure fit. The material is weather- and petroleum-resistant. These meet ANSI B16.5 and API specifications and are suitable for use on ASA and BS1560 flanges. Require no fasteners.
If you have any interest, please send us an inquiry.
Hope we can cooperate in the near future. If you do not find the products you want, you can click another website:https://www.qimingpackaging.com/products/flange-protectors/ .
Mobile/Whatsapp: 86-15324051286
Company email: mail@qiminggroup.com
https://www.qiminggroup.com/wp-content/uploads/2021/02/flange3.png
332
334
qiming packaging group
https://www.qiminggroup.com/wp-content/uploads/2016/12/qiming-packaging-QM.jpg
qiming packaging group
2021-02-25 14:20:22
2021-03-01 15:42:23
Plastic Flange Cover