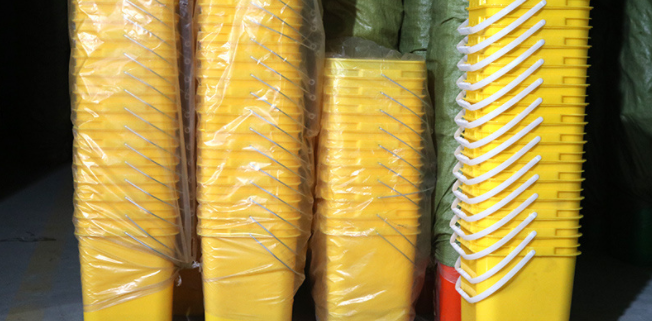 3-gallon Square Plastic Buckets
The appearance of the plastic square bucket pail is simple and generous, which is more suitable for European aesthetic standards. And the square design accords with the container standard, saves the space, is convenient to stack. Now the material science and technology develop rapidly, the replacement speed is very fast, there has been a better material to replace the current material. Let plastic become more close to people's psychology, in line with the use of people's needs. There is no pollution and harm to the environment, green production,and consumption, bring more good life experience.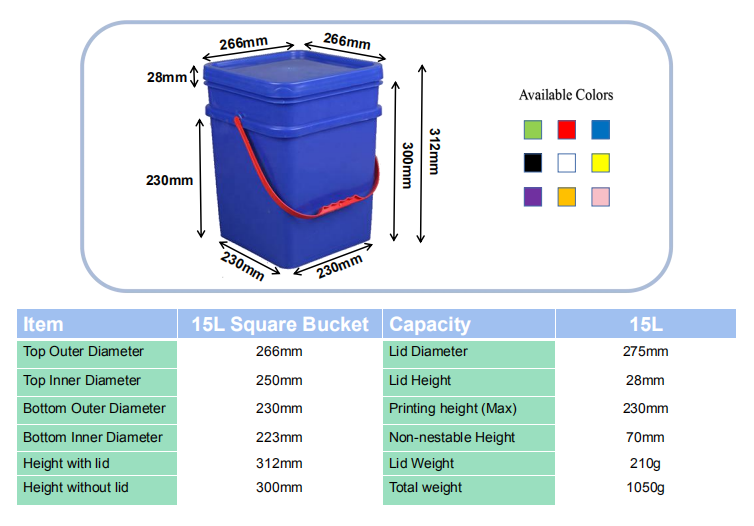 Q1. What about your materials?
A. 100% pure PP or PE raw material, non-toxic, tasteless, food-grade material, environmental.
Q2. What differences between PE and PP materials?
A. About PE material, which feels like wax, the square barrel made of it has more luster, strong acid and alkali resistance, oxidation resistance, and low-temperature resistance; and about PP material, glossiness slightly lower than PE, more resistant to falling, bending, high temperature, flat surface, screen printing can be completed.
Q3. Can your plastic square bucket pail are used for edible usage?
A. Of course, Qiming Packaging square plastic buckets are made of 100% food-grade PP or PE materials, which are widely used for edible and chemical packaging. In addition to non-toxic, pollution-free, environment-friendly and easy to degrade, it can also directly contact food.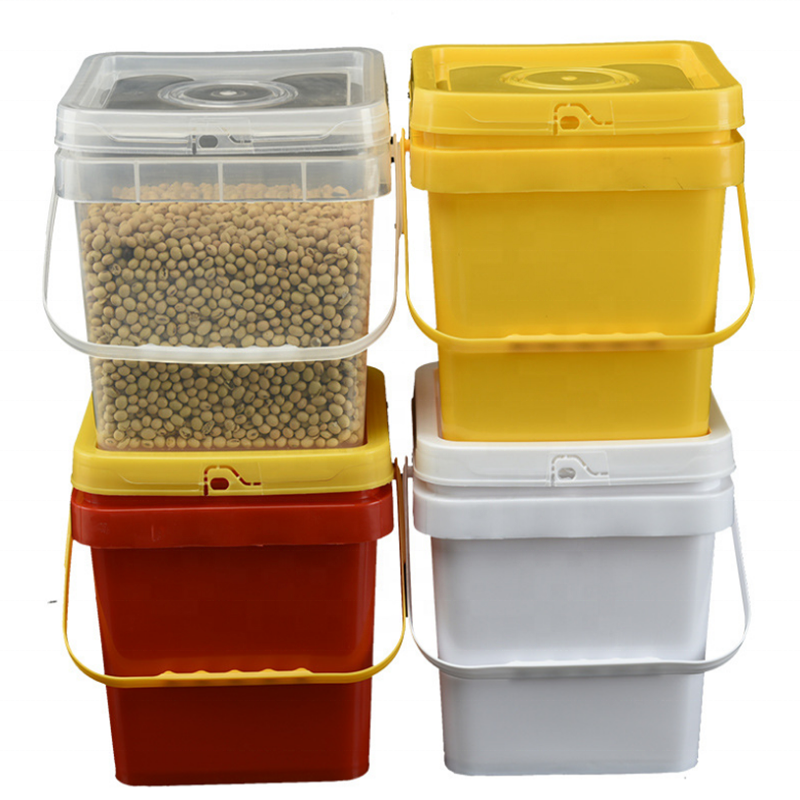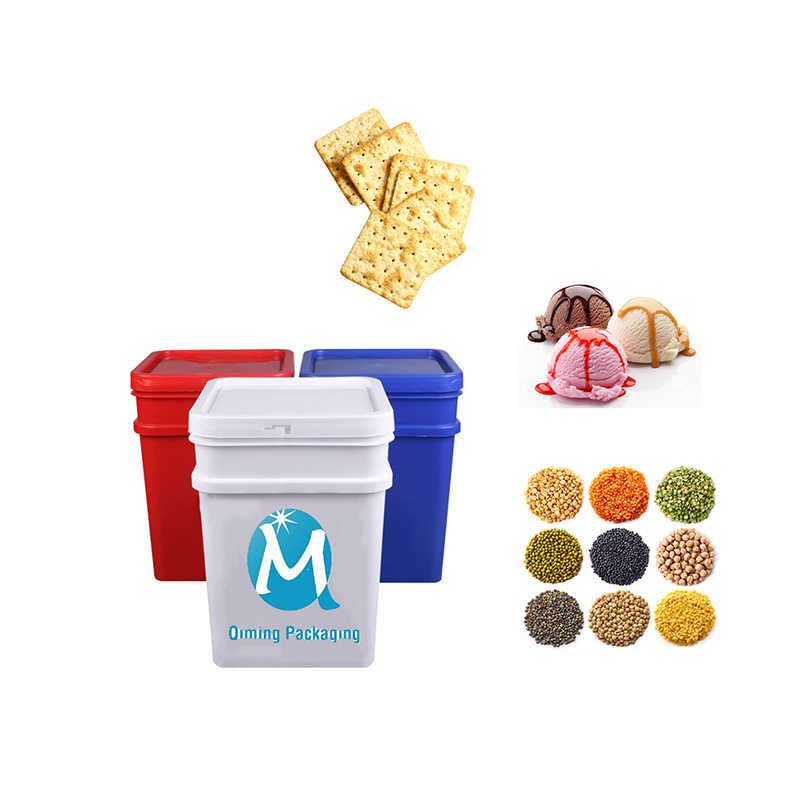 Q4. Can I get customized colors?
A. Of course, you can, here, blue, black, yellow, white, green, purple colors are in stock, and if you would like to other colors, you can leave a message about your demands, we will design the colors as your demand, besides, we also provide logo and pictures printing, you can give us your logo or pictures, we will arrange production for you as soon as possible.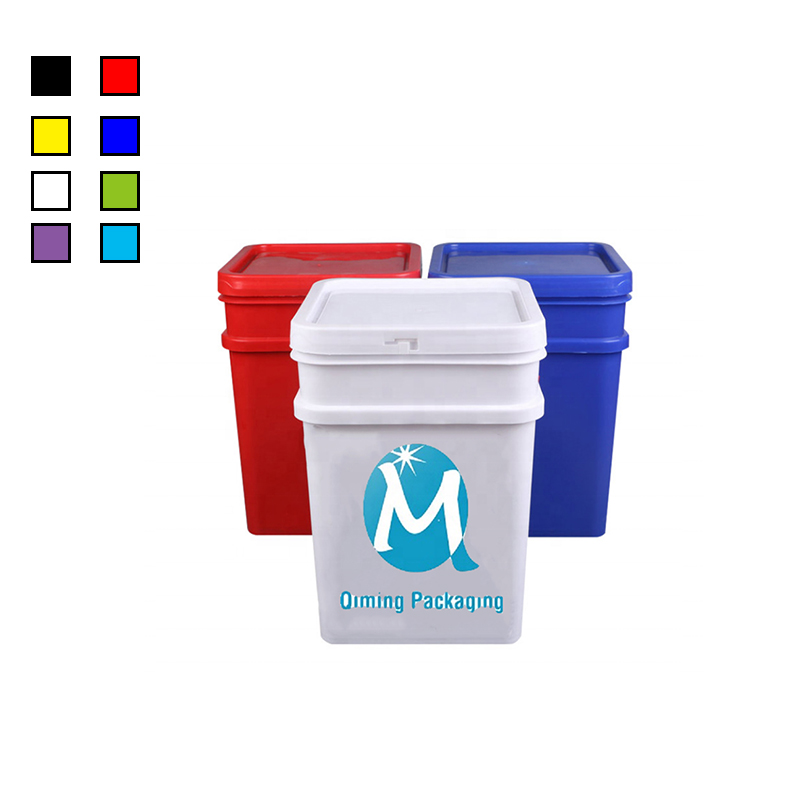 Q5. In addition to 3-gallon square plastic buckets, other sizes are available?
A. Here are our square plastic buckets available, you can see it.
| | | |
| --- | --- | --- |
| Capacity | Size(cm) | Weight(g) |
| 2L | 15*12*15 | 158 |
| 4L | 20*16*16 | 280 |
| 5L | 20*16*20 | 320 |
| 8L | 24*21*19 | 540 |
| 10L | 24*21*26 | 620 |
| 12L | 24*21*30 | 740 |
| 15L | 27*23*30 | 1050 |
| 18L | 27*23*34 | 1100 |
| 20L | 27*23*37 | 1230 |
| 25L | 27*36 | 1330 |
Q6. If I want to different lids and handles, can you provide these?
A. That's all right, we provide customized service, if you would you like different buckets with different lids an handles, you only note and tell me when you take an order, we will arrange it.
About us, there are two kinds of lids, which are easy-open lids and lids with sealing strip, and there are two kinds of handles, which are metal handles and plastic handles.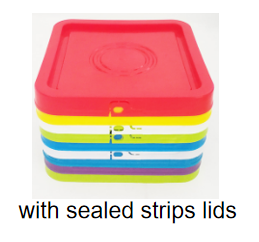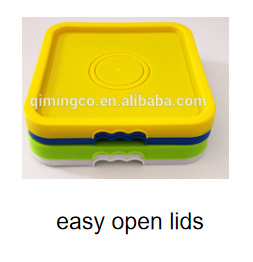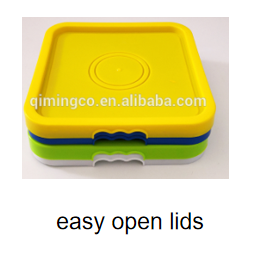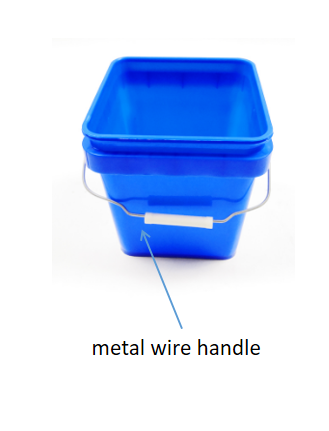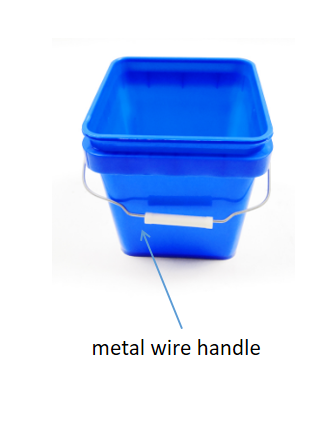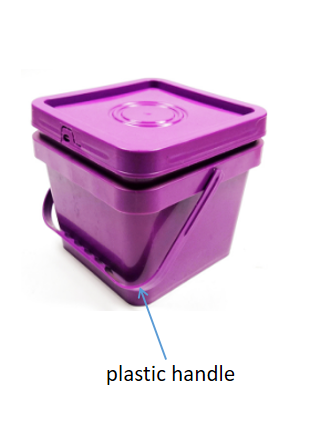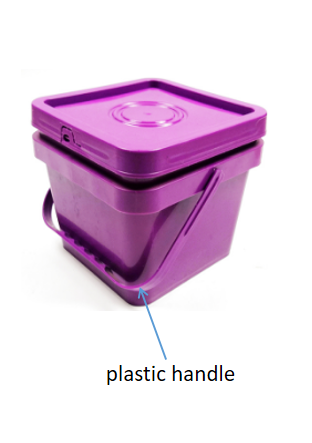 If you are interested in us, contact us now to get more detail! If you do not find the products you want, you can click another website: www.qimingpackaging.com. Or you can send the mail: mail@qiminggroup.com
https://www.qiminggroup.com/wp-content/uploads/2020/03/图片1-3.png
424
652
qiming packaging group
https://www.qiminggroup.com/wp-content/uploads/2016/12/qiming-packaging-QM.jpg
qiming packaging group
2020-03-31 14:19:21
2020-12-23 11:51:59
3-gallon Square Plastic Buckets