Plastic folding basket and plastic turnover boxes are made of HDPE (low-pressure high-density polyethylene) and PP (polypropylene) with high impact strength as raw materials.
A plastic folding basket is widely used. It is convenient to assemble and disassemble, neatly stacked, and easy to manage. And Its are sturdy and durable, long service life can be recycled for a long time, more economical than disposable packaging. Due to its reasonable design and excellent quality, the logistics basket is widely used in the distribution, storage, circulation, and processing of transportation processes in factories, farms, and supermarkets.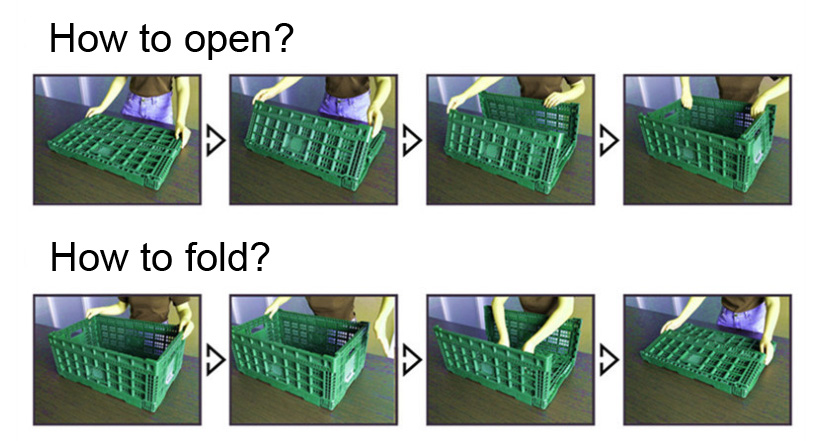 Qiming Packaging company plastic folding basket production process uses one-time injection molding, smooth edges without burrs, that effectively ensure the hands of the porter. Easy to fold and easy to operate, the folded volume is only 1/5 of the original, which can reduce transportation costs and occupy space. The bottom and sides have strong ribs, which makes the folding basket has a strong carrying capacity. The plastic folding basket bottom ribs can ensure that it does not slip off when stacked. The narrow bars on both sides of the rectangle have handles for easy access. The thickened frame design is not easy to deform during handling. The long columns on both sides of the rectangle have label insertion slots. It is convenient to mark and identify the types of goods. The customer logo (screen printing) can be sprayed on the frame or card slot. The folding basket has ventilation holes to facilitate air circulation and moisture leaching and vertical design of 90 degrees from top to bottom guarantee the largest space capacity.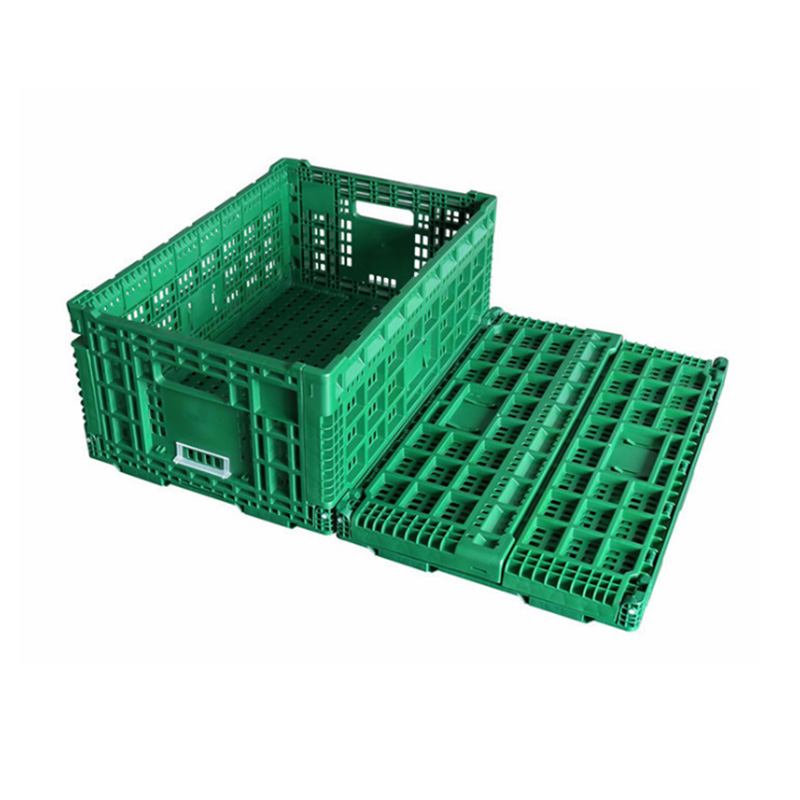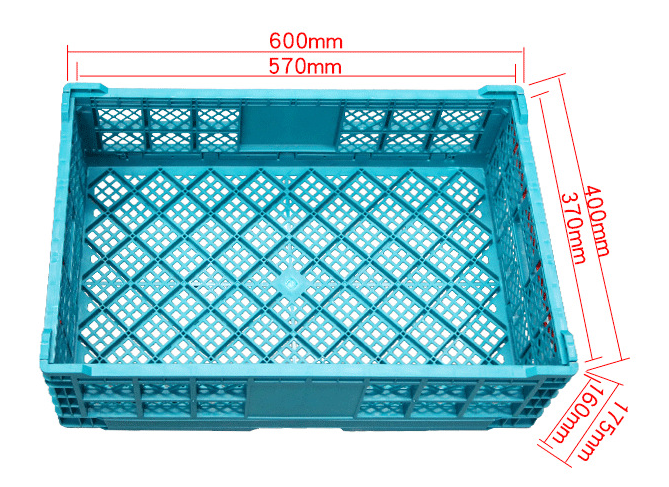 Qiming Packaging company plastic folding basket has a different size to meet the needs of different customers:
 If you are interested, welcome to inquire about us!
https://www.qiminggroup.com/wp-content/uploads/2020/06/baskets-2.jpg
441
819
qiming packaging group
https://www.qiminggroup.com/wp-content/uploads/2016/12/qiming-packaging-QM.jpg
qiming packaging group
2020-06-24 16:28:16
2020-10-26 14:14:15
Plastic Folding Basket